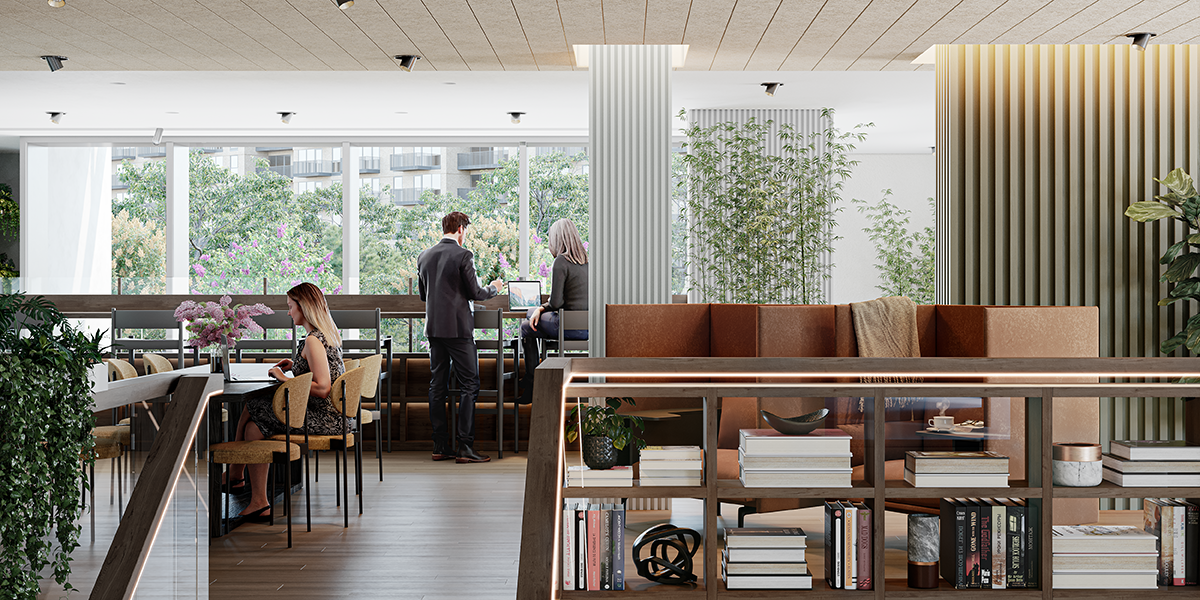 Explore the amenities of Park & Sayer
When you're searching through the long list of Elephant and Castle properties for sale, you'll soon realise that not all apartments are created equal, nor are the buildings that house them!
Park & Sayer at Elephant Park is a residential development quite unlike any other. As well as exceptionally spacious and functional flats for sale, the development features amenities which are to be enjoyed by residents. Each amenity (just like each apartment) has been considered and curated, with your needs in mind.
The active lobby & Business Suite
Step into the building at Park & Sayer, and you are greeted by a double-height mezzanine creating a bright and airy space filled with greenery – bringing the natural elements of the park indoors.
Within the ground floor entrance area you'll find informal meeting areas and workspaces, all connected through power sockets and Wi-Fi. Complete with a coffee point to keep you fuelled for the day.
Step up onto the Mezzanine level and you'll find a more private workspace in the Business Suite, with views beyond the lobby, stretching out to Elephant Park itself. This whole space has been designed as an extension of Elephant Park's natural heart, so no matter where you are within the space, your eye will be drawn outside.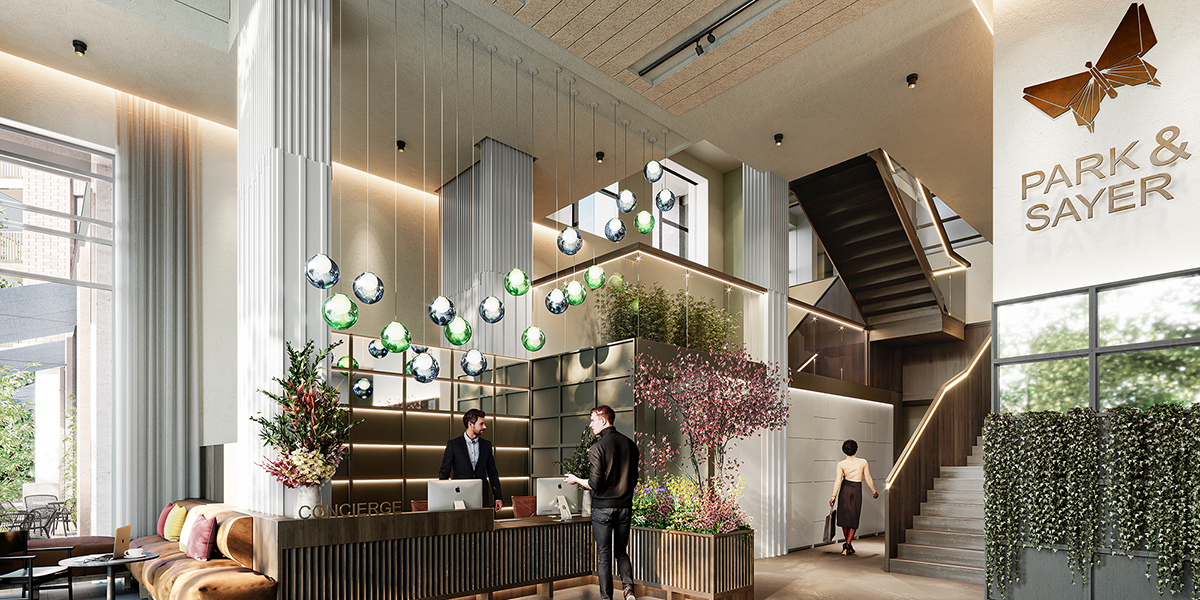 The Residents Gym
Leading on from the Business Suite on the first floor, you enter the residents' gym, a fully equipped fitness space. Flooded with natural light and blessed with extraordinary views across the tree canopy and elevated garden, this space is designed to be flexible.
However, you keep fit or take care of yourself, this is a haven of wellness that you can access without even leaving the building.
The gym area also spills out into the elevated garden, creating outdoor exercise spaces for summer days when you want to take in some al-fresco activity.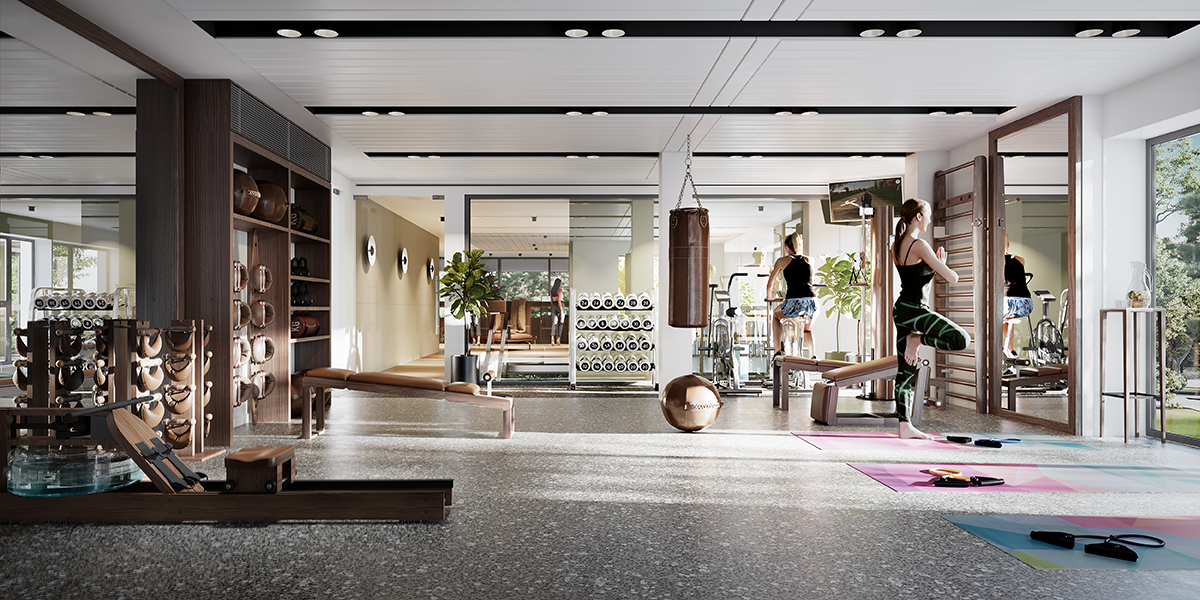 The Elevated Garden
When considering apartments, there aren't many Elephant and Castle properties for sale that come with private outdoor space in abundance. Whilst each of our properties has its own balcony or terrace, the elevated garden also provides an oasis of calm that's exclusive to residents.
With its own stretches of grass and flowerbeds surrounding natural seating areas, the space retains a sense of privacy with mature trees planted along each edge. This is an outdoor space where you can truly unwind and celebrate life, however you choose to, be it with a book, doing yoga or catching up with a friend.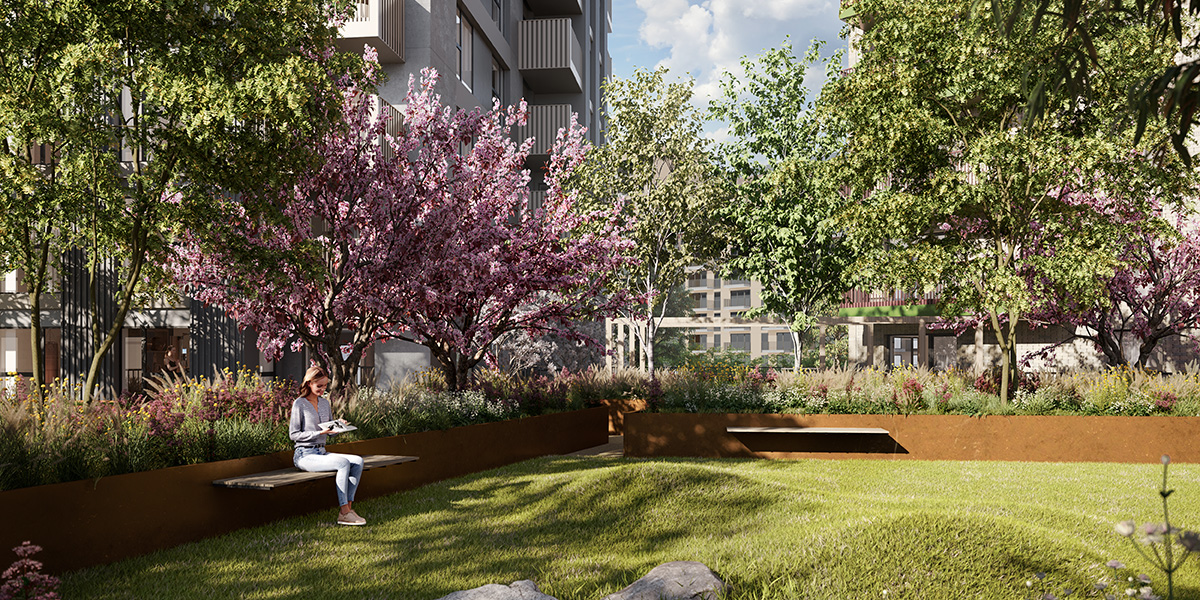 The Skylounge
And 23 stories higher, we have the final communal space, the spectacular Skylounge.
Amidst the lofty heights of the 24th floor is a sprawling flexible space that comprises a bookable private dining area, three terraces with three different perspectives, a lounge, workspace and social space. It offers spectacular view across the city of London and can only be accessed by Park & Sayer residents.
Both the interior and external spaces are divided between larger social areas, and more private areas, where you can settle down with a friend, a glass of wine and just take in the view.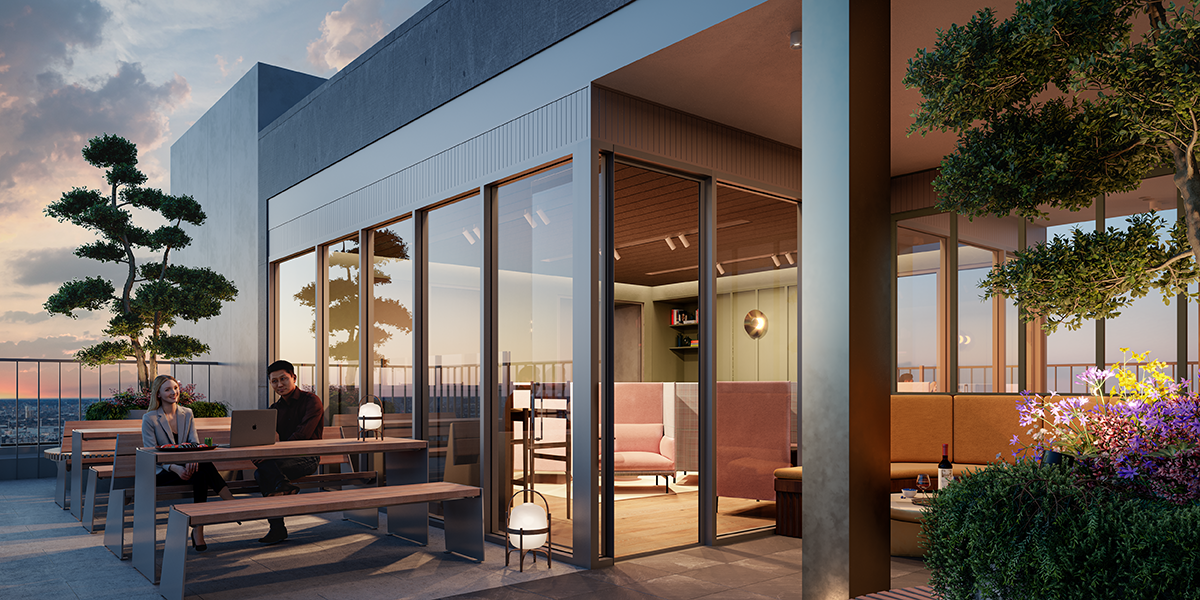 It's sometimes the smallest details that create the biggest impact, especially when it comes to your home. The amenities at Park & Sayer are some of the most exceptional common spaces available amongst the various Elephant and Castle properties for sale. They provide added convenience and bring together everything you need to live well, into one spectacular place. To find out more about available plots and property prices, visit Park & Sayer.