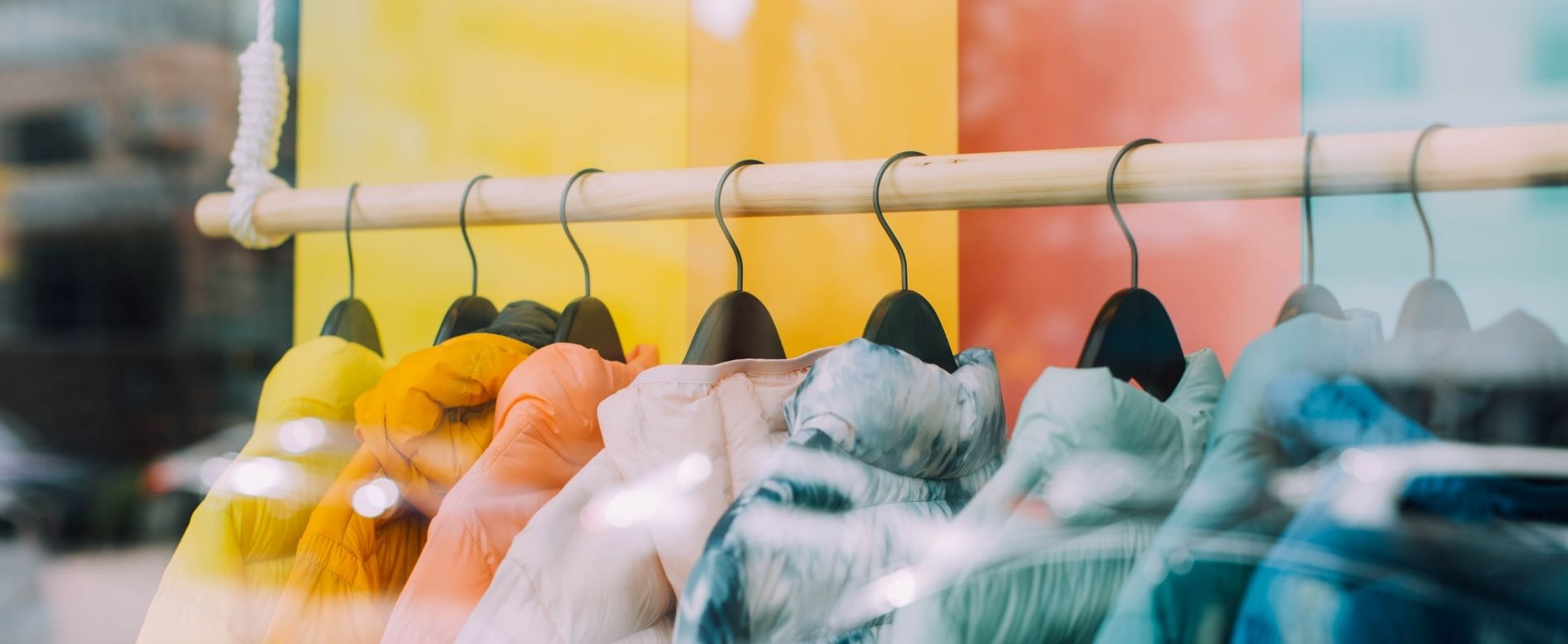 Best independent stores near Potato Wharf
Manchester is a city with no shortage of shopping districts. But as the great British High Street faces threats from out-of-town shopping centres, new independent stores and small businesses offer a new lease of life.
There's not a better feeling than discovering an independent shop that caters to your taste. And Manchester is full of great stores, offering niche products that you just won't find elsewhere. If you're living at Potato Wharf, you'll be delighted to know that many of these are right on your doorstep, or a mere tram ride away. Here's a roundup of our favourite independent stores near our apartments for sale in Manchester.
Rivet and Hide
59 Thomas Street, M4 1NA
Taking a rather large portion of inspiration from all things americana, Rivet and Hide is a perfectly curated collection of menswear, covering all things from denim to jewellery. You might say a lot of their featured brands are lesser-known, but all of them high-quality and aesthetically sound. If you're a connoisseur of men's apparel, you'll be delighted to know that this is your go to place if looking for popular Japanese brands like Sayonara and Matsuda.
Nola Boutique
54 Port Street, M1 2EQ
nolaboutique.co.uk
Nola Boutique is an ideal place to go if you're a) looking for women's clothing and b) want to shop more sustainably. All the brands on sale here produce their clothing sustainably, and what's more, Nola are now selling their own collection of sustainably made goods. The atmosphere inside is welcoming and the styles on offer rival anything you'd find on the High Street. A gem for those who want some new exclusive pieces for their wardrobe.
Form Lifestyle Store
6 Bradley Street, M1 1EH
There's an ethos behind this homeware store: shop for well-crafted products with a higher price tag and you'll spend less in the long run. Form sources products from local producers who use more traditional production methods, meaning you'll find little in this shop that's mass produced! The shop celebrates the time and effort that goes into making quality homeware – and once you start browsing you'll be celebrating too. Perfect for those who like to invest in a little luxury for their home.
Northern Flower
58 Tib Street, M4 1LG
northernflower.com
Nothing brightens up a room like a fresh bouquet of flowers. And when they've come from your local florist, you'll have an extra dose of satisfaction knowing you've supported a local business! Another gem to be found in the Northern Quarter, Northern Flower are a team who love nothing more to be challenged. Step into the shop, explore the flora and fauna and ask for a bouquet that's completely unique to you. If house plants are more your thing, then you definitely need to visit. And great news if you're a resident at Potato Wharf, you can also shop online and get delivery straight to your door!
Utility Gift Shop
128 Oxford Road, M13 9GP
A brand that's perhaps becoming a household name if you're from Manchester or Liverpool, Utility is like the North of England's very own Paperchase. Gifts, stationery, jewellery and homeware – it's a treasure trove that will take hours of browsing before you can take it all in. The focus here is design; cool, quirky, and of course well-made. If you're looking to buy a gift, it really is a one stop shop for the prezzie, gift-wrap and card. Just don't forget to treat yourself too!
So there you have it. Just a few of our absolute favourite independent stores in Manchester. And what's more, all within easy reach of our apartments for sale in Manchester. Find out just how well-connected Potato Wharf really is by reading our article.