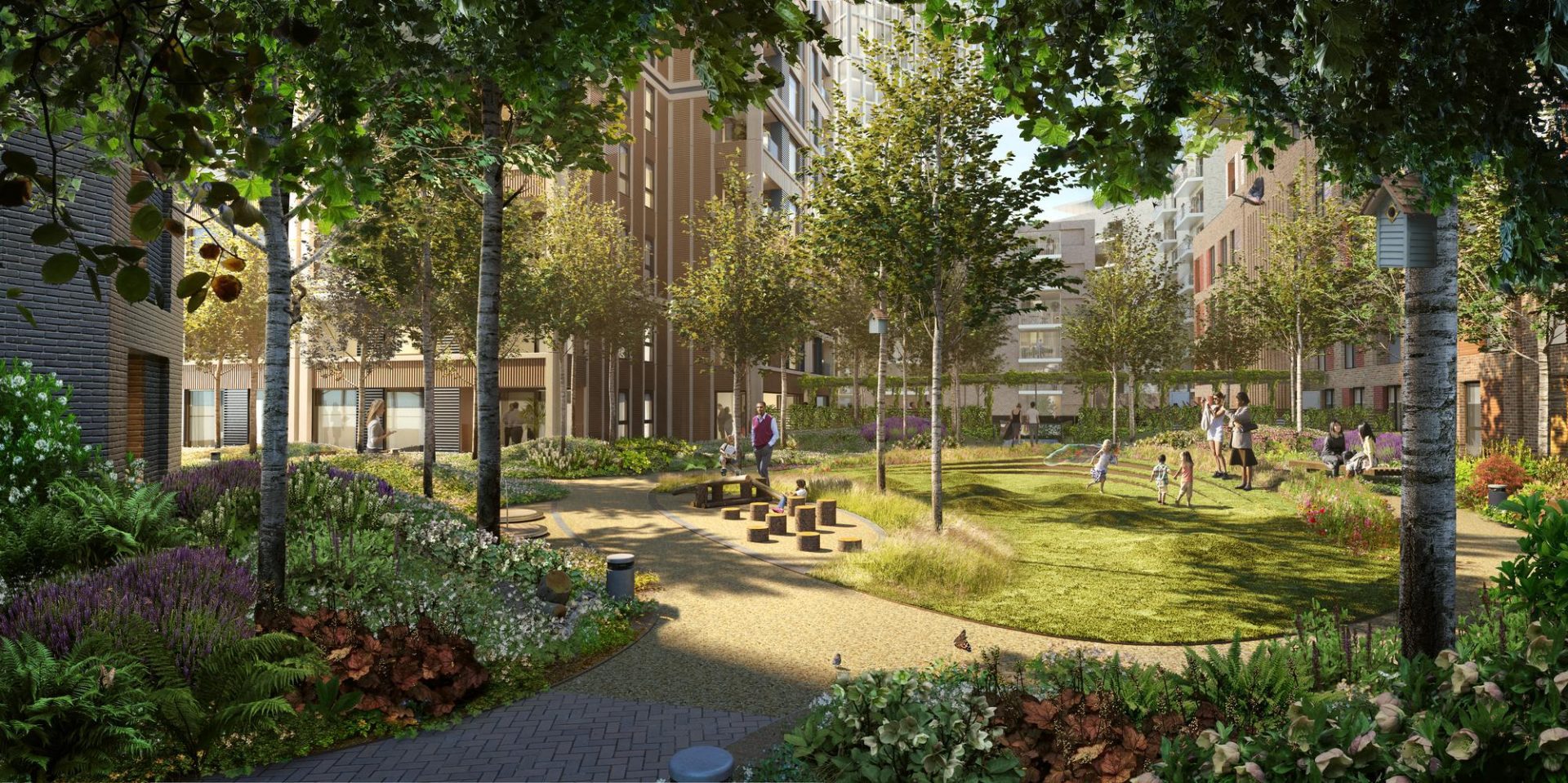 Zone 1 Flats in London: Property Trends & A Green Heart
Zone 1 Flats in London: Property Trends & A Green Heart
Over the past year, more and more of the UK have decided to join the race for space with green space on your doorstep. We've been cooped up and we've been tired of looking at the same walls day-in-day-out. We want our own space to call home, and we want more of it. It's no surprise then, that UK house prices climbed alongside the desire for something new. In fact, UK property prices climbed 7.5% in 2020 alone, and that was during a global pandemic. According to Nationwide Building Society's Chief Economist, it's the highest growth rate in property prices for 6 years.
Property prices for Zone 1 flats in London
As discovered by Zoopla, the average price for property in London is £660,754 as of February 2021: a rise of 4.68% in the past year. Zone 1 flats in London, however, on average go for twice that figure, at around £1,338,351.
Unless, of course, you're looking to buy new beautifully decorated Elephant and Castle apartments.
Affordable Zone 1 flats in London do exist
The Park & Sayer building features some of the most impressive flats to buy in Elephant Park, and prices start below the average price for property across London, never mind Zone 1 flats in London – with prices starting from £599,950. For more square footage and stunning views of London, the price is bound to go up, but almost all currently available flats to buy in Elephant Park are under the average Zone 1 price of £1,338,351. Plus, with a 3% rental yield, you're not just living the high life, you're making an investment.
A green oasis
There is a green heart in the centre of London and it all stems from the local community. In 2012, we consulted with the local community about existing green space in Southwark and decided to keep multiple existing trees that were in the development area. Overall, we managed to keep 128 trees, and committed ourselves to work with a team of Arbor culturists (tree farmers) to do so. Over 1,000 trees have been planted in the oasis of Elephant Park so far, meaning you don't need to escape the city to find your space in nature.
Each Zone 1 flat in London's Elephant Park has access to an outdoor green space in Southwark – whether it's a terrace, a balcony or a garden. Plus, we're well on our way to developing the largest park London has seen in over 70 years, if you want to really put down some roots in the area.
Sustainable living
Buying in Elephant Park also helps to do your part for the environment and keeps your bills down. The development of flats in Elephant and Castle will be the first Climate Positive area when fully complete in 2025. This includes an energy hub that provides net-zero carbon heat and hot water to all homes, and over 3,000 new cycle spaces to keep your green feet peddling. Oh, and 90 bikes available to hire, too.
Time is money
More savings are to be had if you value your own time. The average London commute is the longest in the country at 74 minutes, when the rest of the world deals with just 40 minutes of travel per day on average. What if you could get that commute down to a short stroll? A quick tube ride? A leisurely cycle?
And you thought you needed to escape city life to find peace? Everything you've ever needed is right here in the green heart of London.