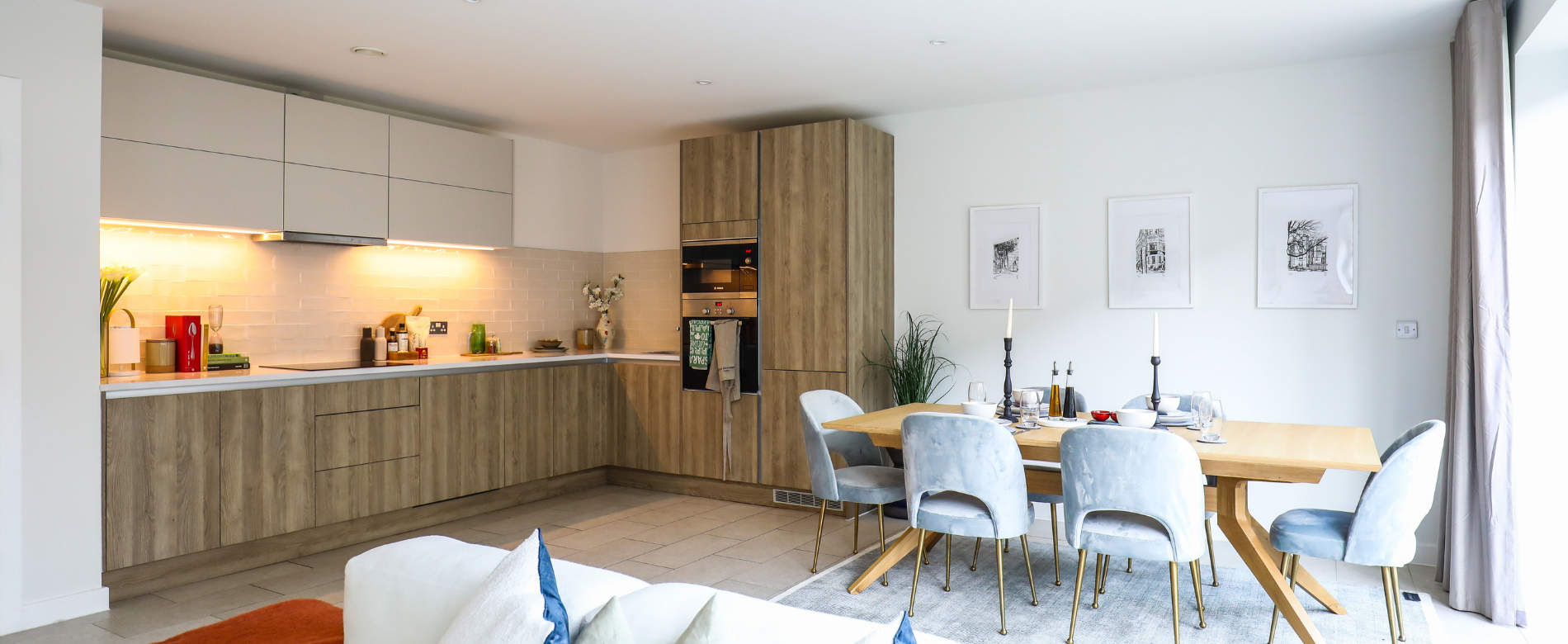 Tour a 5-bedroom house in Southfields, Wimbledon
Considering purchasing a property in South-West London but facing the age-old questions of period property versus new build, or Wimbledon versus Richmond?
Our 5-bedroom homes for sale at our Cambium development in Wimbledon are a stellar example of property designed around you. Built to all the considerations a modern buyer might have, they are homes in which you and your family can live well. Take a tour of our 5-bedroom house in Southfields to learn more about how it could suit your lifestyle.
Ground floor – A space to entertain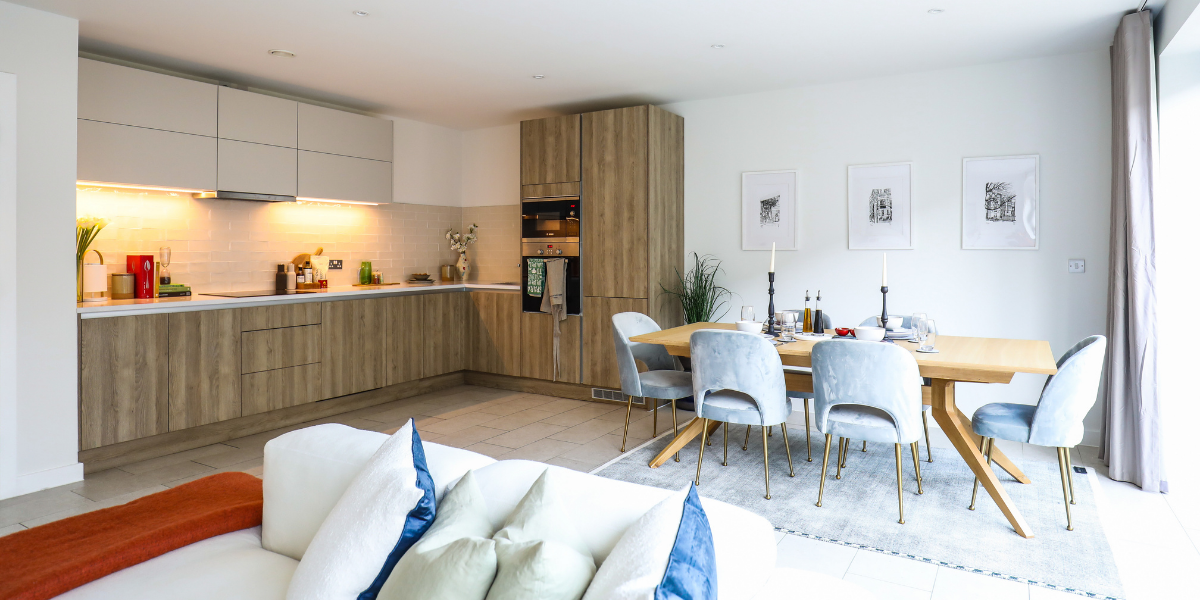 Step in through the front door and walk down the hall into the kitchen, dining, and family area, complete with high-spec finishes. The open-plan design makes this an exceptional space for entertaining friends or just having a sit-down dinner with your family.
At the far end of this space, you'll find bifold doors, almost the width of the room, which open onto your private garden, an exclusive green space that gives you a piece of the outdoors to enjoy. This is something that many London apartments can't offer – the beauty of owning a house. Even better, the space can be used entirely for leisure given that your ground level garage provides space for parking or storage.
On the ground floor you'll also find a perfectly proportioned WC so, if you're entertaining, nobody needs to venture upstairs.
First floor – Extended living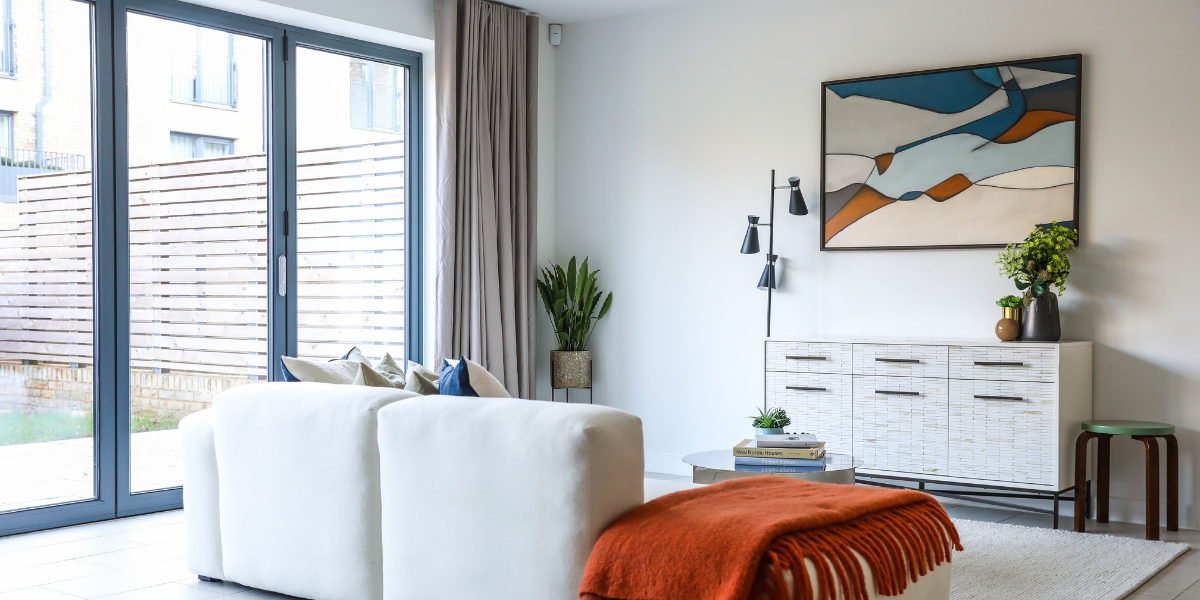 Wander upstairs to the first floor and you'll find a second generous living space opening out onto an outdoor terrace. The door to the terrace is accompanied by extensive floor to ceiling height windows allowing natural light to flood into the space. An adjoining bathroom and storage space lead off the hall, as does a double bedroom, with a tall window that overlooks the rear garden.
Second floor – Peaceful nights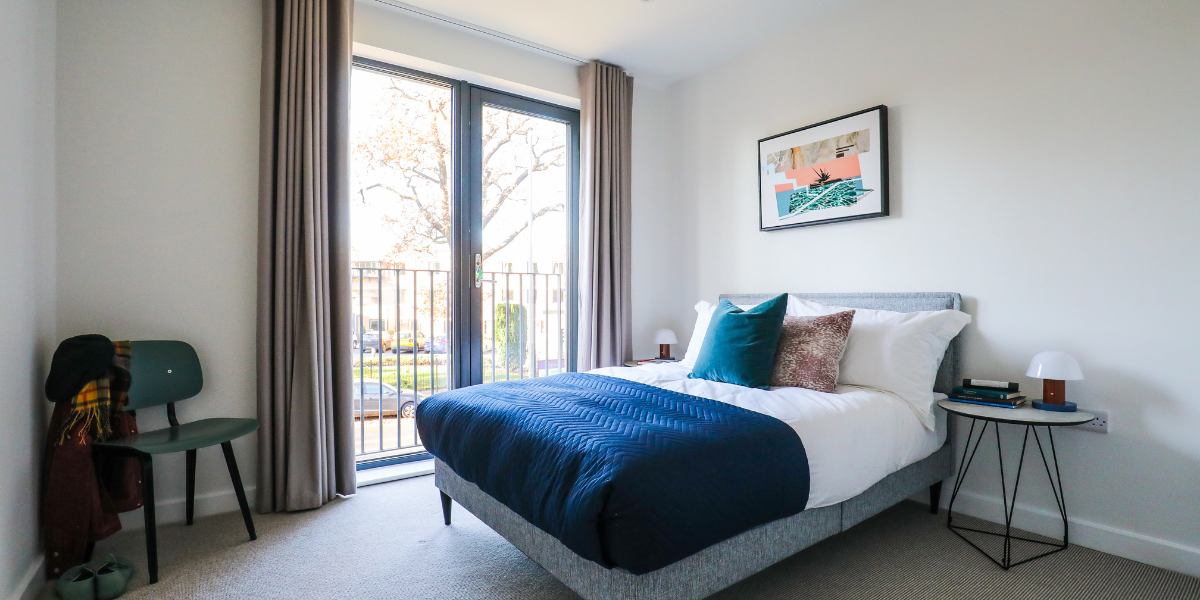 The second floor is home to another three bedrooms; two doubles and a single; and a larger bathroom with accompanying shower. The positioning of the bedrooms on higher floors means that night times are far enough from the main entertaining space to let little ones sleep without disturbance.
Third floor – A private sanctuary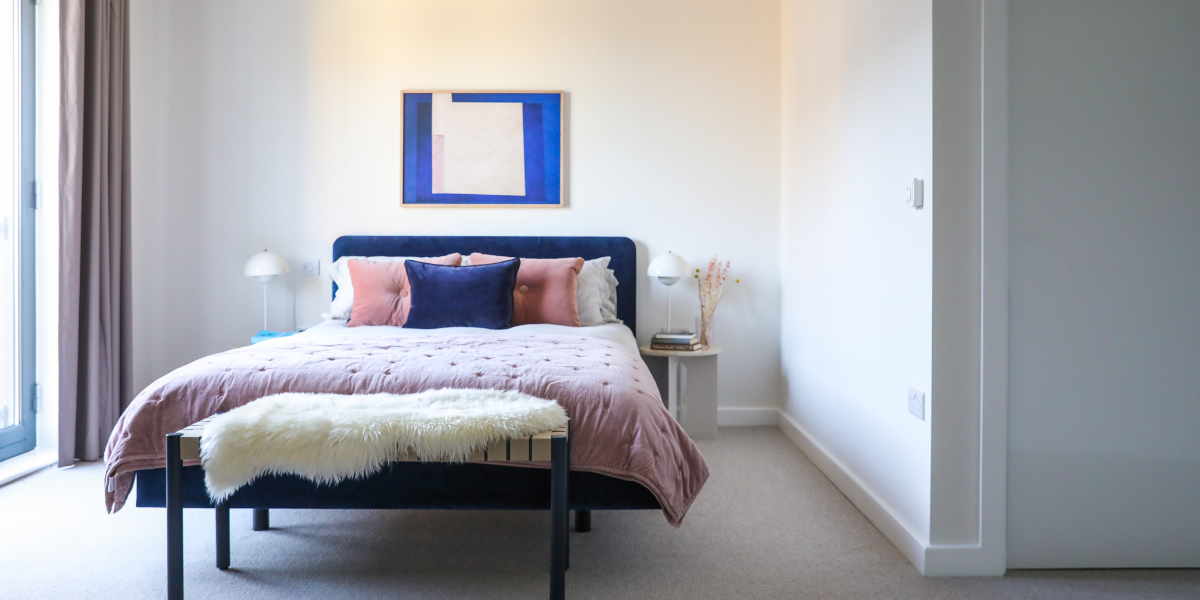 A desirable, but fairly unusual property feature, is the sizeable master bedroom, the measurements of which are 27'8" by 14'3". Master bedrooms that occupy such a large space are more common in period properties like Georgian houses but less so in new builds.
Walk up the final set of stairs in this five-bedroom house in Southfields and you'll enter the space with adjoining terrace. The front of the room is adorned with full-sized windows for ample natural light and the terrace, positioned in the lofty heights of the third floor, gives enough privacy to be enjoyed at any time of day.
The room itself has an en-suite bathroom complete with shower and fitted wardrobes that create a dressing area at the rear of the room. A wonderfully luxurious sanctuary to be enjoyed at the end of a busy day.
To view the specifications of this particular property, or view the other 3-, 4- and 5-bedroom properties we have available, visit the Cambium development page.