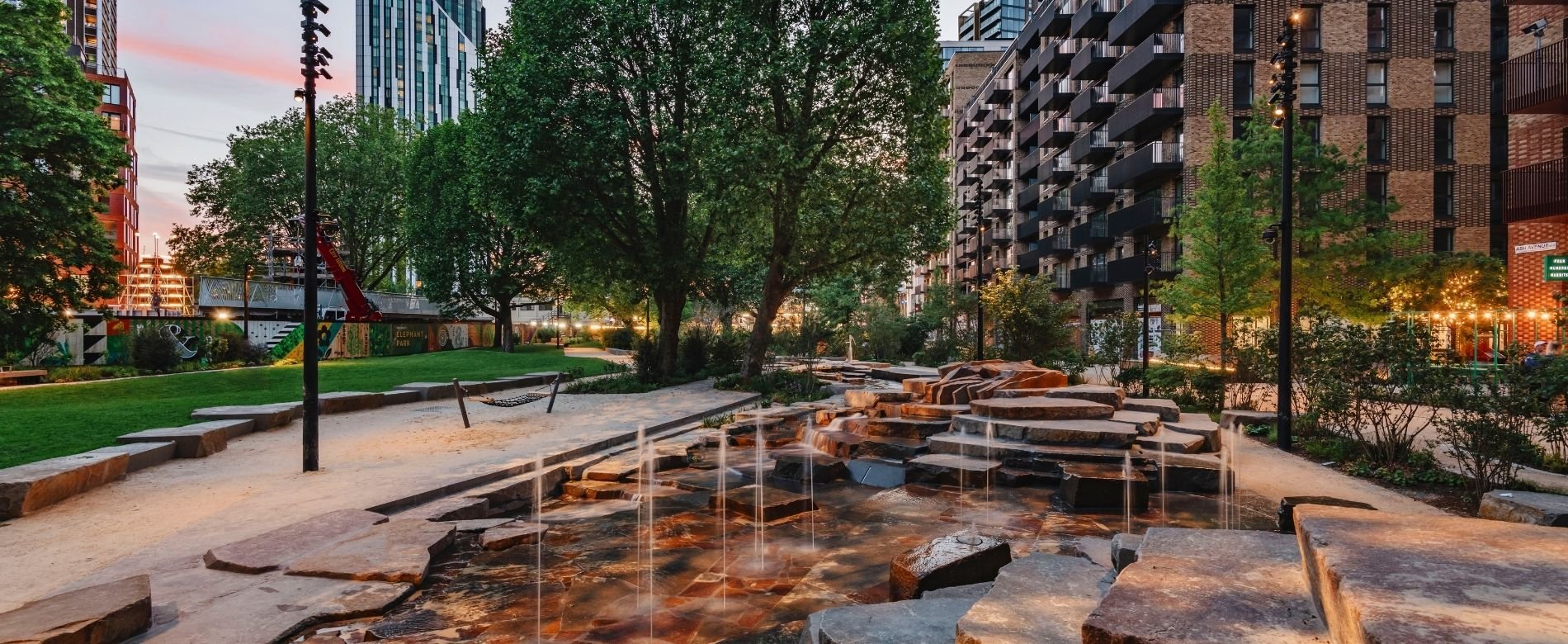 West Grove: the green space on your doorstep
The first thing that strikes you about West Grove is just how green the area surrounding the brand new Elephant and Castle apartments is, which belies its central location in Zone 1.
Residents of West Grove will have access to the private landscaped courtyard of Highwood Gardens, at the heart of the West Grove development. This courtyard is filled with new planted trees and a grow garden area for residents to grow vegetables and herbs. A south-facing amphitheatre space is perfect for picnics or small performances, and with lots of seating and benches, it's perfect for chilling with a book or a podcast.
And if you fancy some exercise, take advantage of the residents' private gym, with a range of equipment including treadmills, bikes, and rowing machines, as well as a terrace for yoga and other fitness activities.
Venturing just slightly out of your own courtyard, you'll find yourself in Elephant Park. This two acre green space in Elephant and Castle has more than 1,000 trees, and is the largest new green space in London for 70 years.
Within Elephant Park is Elephant Springs. Crafted from rock, sand, and water, Elephant Springs is an urban oasis at the heart of Zone 1. Water cascades down the rocks into the flowing water stream, and you can join in with interactive elements such as the water pumps and jets. Sit yourself down on one of the surrounding benches, and take the office outside for the day.
So if you're looking for space beyond the four walls of your Elephant and Castle apartment in West Grove, you really have everything you could need within just a few minutes' walk.