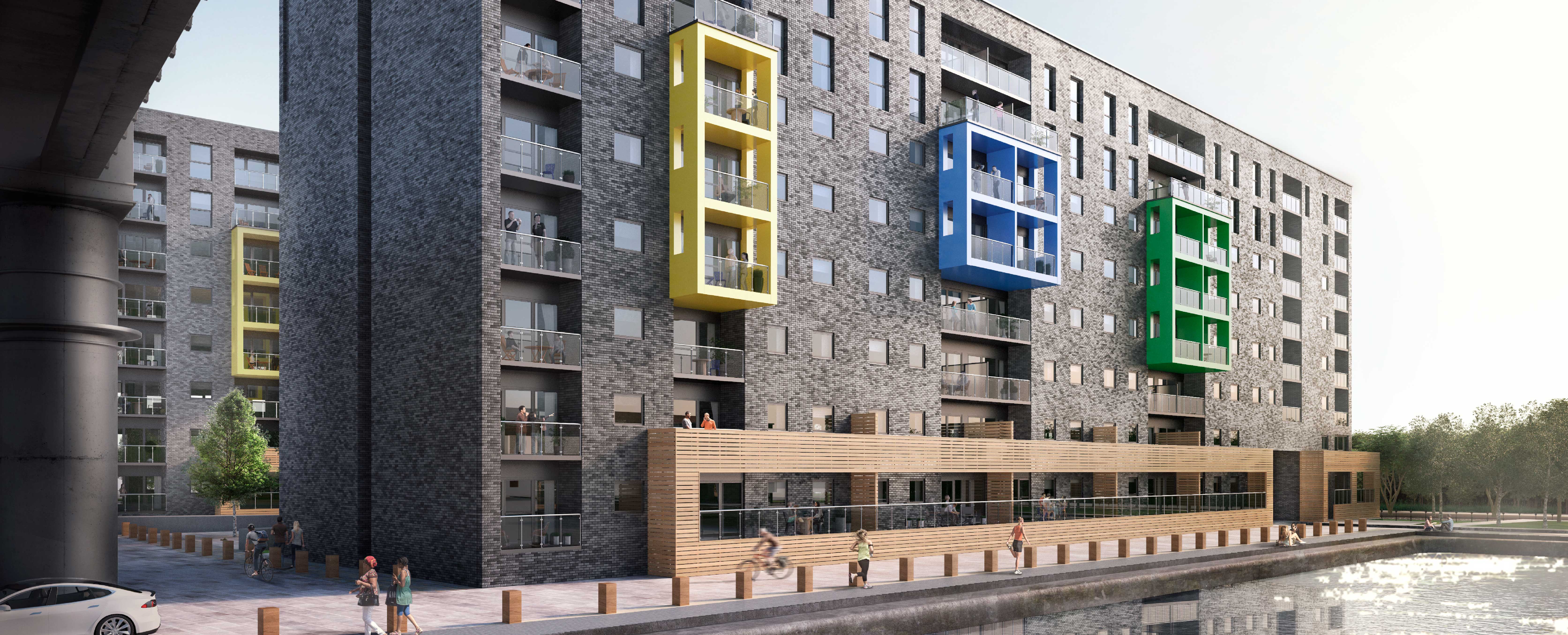 Places to Shop
With so many shops in and around the city, if you can't find what you're looking for, it probably doesn't exist. Whether it's the inviting boutiques of Cross Street that offer that special treat or high street heaven in the city's Arndale shopping centre, there's something to please every shopper.
Manchester was a city built on cotton in the industrial revolution, so it's fitting that today it showcases some of the world's most famous fashion designers. Cool couture can be found in the city's boutiques and independent stores, while huge department stores offer a wealth of goods.
For vintage and one-of-a-kind pieces, the city's Northern Quarter won't disappoint. Leaf through independent record and bookstores, or pick up a statement item of clothing from an up-and-coming designer.
When you've exhausted the city's retail, there's still more to enjoy. If it's a shopping marathon you're planning, the Trafford Centre – just out of the city – won't disappoint, with a wealth of high street outlets on offer.


Spinningfields
It's earnt itself the title 'Canary Wharf of the North' thanks to Spinningfields' sleek glass-fronted buildings, and inside you'll find a choice selection of high-end outlets including Emporio Armani, Mulberry and Oliver Sweeney. If you're coveting a new wardrobe to go with your new address book, treat yourself to a personal shopping experience at Flannels, a luxury designer store specialising in contemporary men's and women's designer clothing.
HARDMAN BOULEVARD, M3 3AQ
Manchester Arndale
This huge city-centre shopping centre is the place to go for leading high street names – all under one roof – including Apple, Radley, Urban Outfitters, Victoria's Secret and more. Located close to bus, tram and train networks, it's easy to get to by public transport, or you can even access it by foot from your new address – it's mere 20-minute stroll through the city.
MARKET STREET, M4 3AQ
The Royal Exchange
The historic Royal Exchange building, which began life in 1867, is set in the heart of the city centre. Originally trading in cotton and textiles exchange – earning itself the nickname Cottonopolis – the beautiful building now houses some of the world's favourite high-street brands, as well as chic independent stores and luxury boutiques. High-end retailers include Swarovski, Molton Brown and L'Occitane. It's also home to the first UK store of Swedish outdoor brand, Fjallraven – perfect for when you're planning on heading out of the city for a jaunt into the great outdoors.
ST ANN STREET, M2 7DH
Selfridges & Co
Near to the Royal Exchange is upmarket department store, Selfridges, home to a plethora of top brands, style and goods. There's even a foodhall, cafe and restaurant if you need to rest your shopped-out self. Retail therapy at its best.
1 EXCHANGE SQUARE CENTRAL, M3 1BD
Harvey Nichols
Just opposite Selfridges, Harvey Nichols is another destination shop where you could easily lose yourself for half a day. Hidden inside this gem are brands such as Chanel, MAC and Gucci, with men's, women's, beauty and home departments all well stocked. Check out the Second Floor Brasserie for lunch with a view.
21 NEW CATHEDRAL STREET, M1 1AD
The Northern Quarter
Be inspired by a visit to the city's creative heart and browse the many independent stores in and around the Northern Quarter, not far from Manchester Arndale. This trendy neighbourhood, with its vibrant street art, bohemian bars and independent record shops, offers vinyl music, vintage clothing and unusual nick-nacks – have a hunt around for that special piece of furniture or homeware four your new apartment. The renowned Afflecks emporium is based here, providing a location for up-and-coming designers to sell their creations at an affordable price.
NORTHERN QUARTER, M4 1HQ
Intu Trafford Centre
This shopper's paradise is located just 5.5 miles away from Castlefield, and offers free parking for those travelling by car. It's also well-served by public transport from the city centre. Underneath Intu Trafford Centre's enormous central glass dome, you'll find nearly every high street chain you could imagine, as well as more than 60 cafes, restaurants and pit-stops in which to recharge your batteries and lay down those bags.
REGENT CRESCENT, MANCHESTER M17 8AA