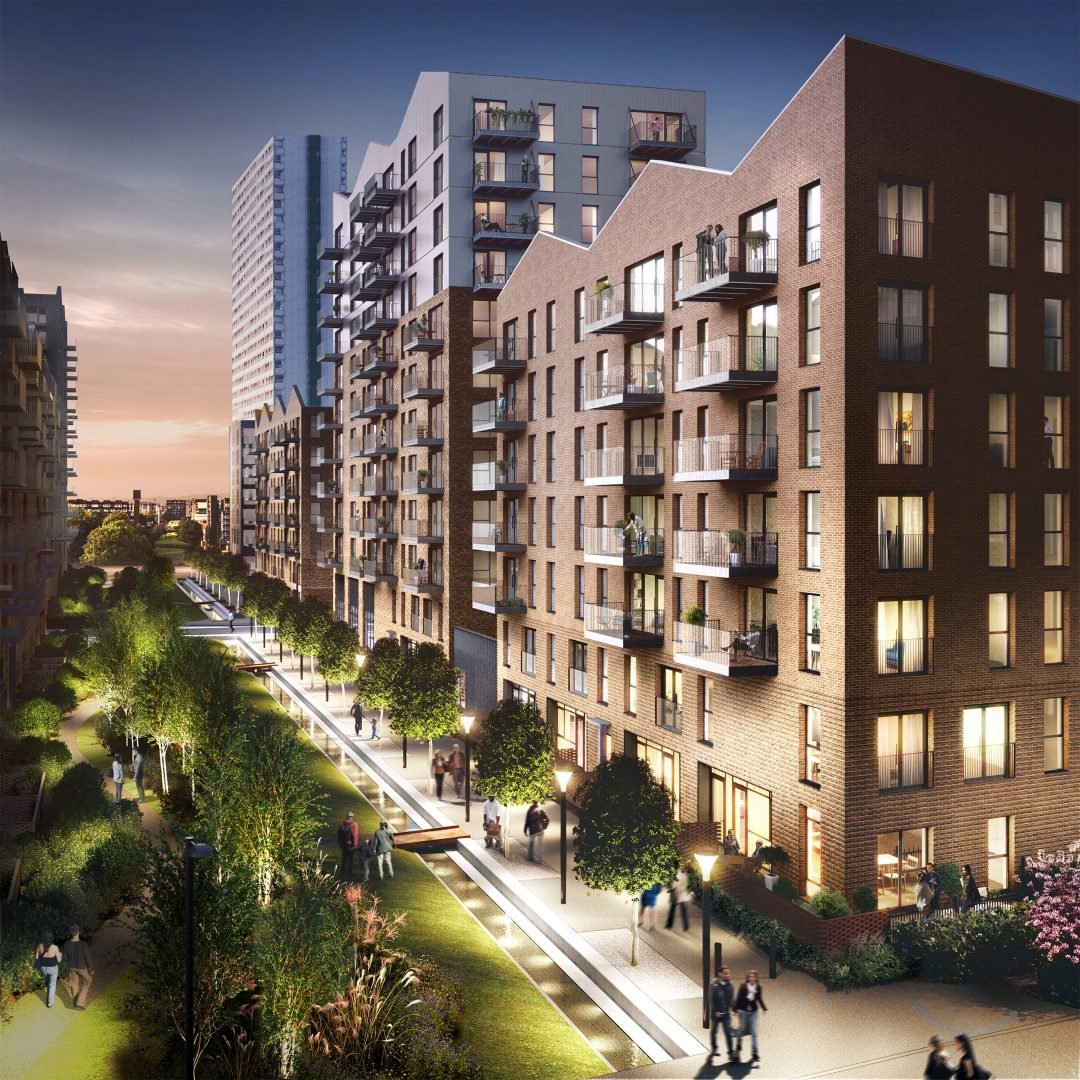 The Timberyard: a river runs through it
Deptford Landings: a river runs through it
Deptford Landings – a new neighbourhood by Lendlease – is among the most exciting developments being built next to the capital's waterways, according to The London Magazine.
In the September 2018 issue of 'London's largest circulation property magazine', reporter Zoe Dare Hall's article 'Hold back the river' says the apartments are within a short walk of the Thames.
She also highlights one of Deptford Landings most distinctive features – a channel of water that will run through a new linear park, which is influenced by the site's industrial heritage.
A spokesperson for Lendlease is quoted as saying: 'We are returning water to the landscape as a tribute to the lost [Grand Surrey Canal] waterway. There will be a walkway along one edge of the channel, like a traditional canal towpath, lined with trees.'
Deptford Landings consists of six thriving neighbourhoods, offering 1,132 sustainable and energy-efficient homes, each with their own outdoor space.
A fusion of traditional and contemporary design, the apartments complement the immediate area, creating a cosmopolitan community steeped in history and surrounded by parkland and gardens. More than 300 trees are being planted on site.
There will also be shops, restaurants and opportunities for start-up businesses, in what is an exciting new destination.