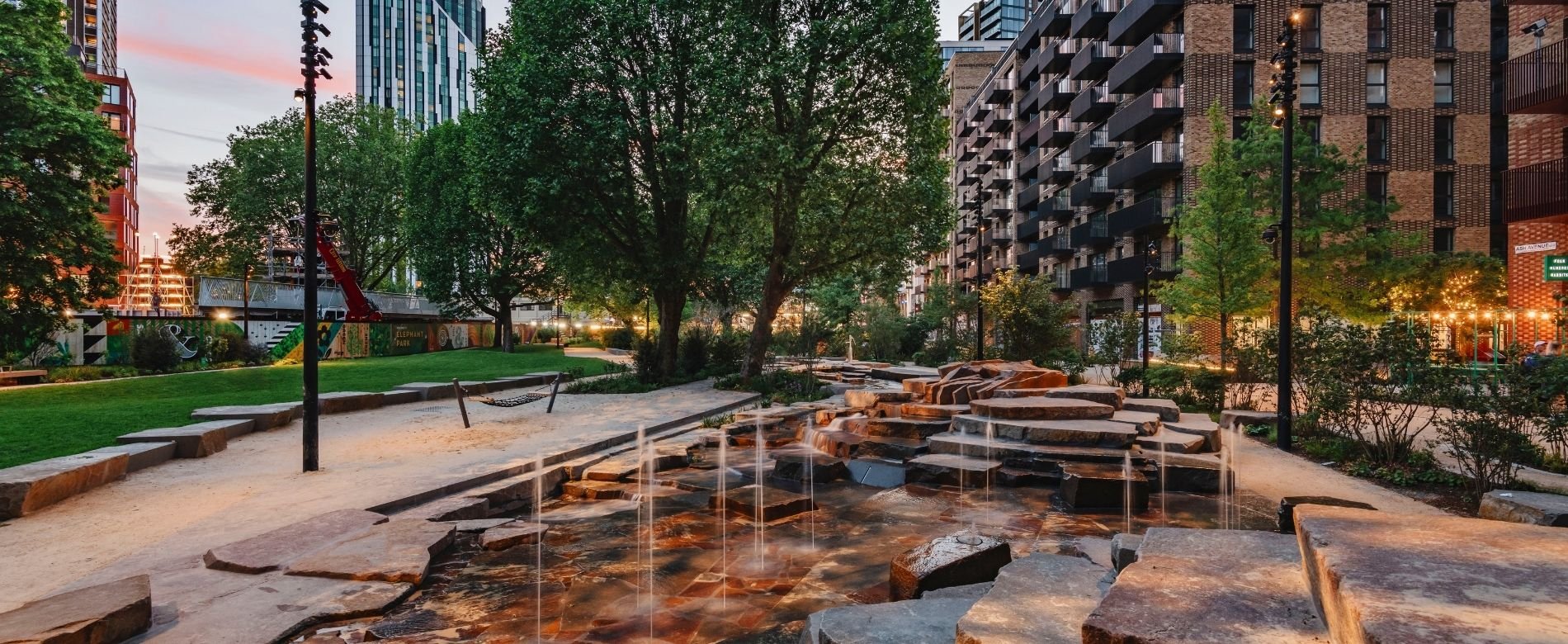 Elephant Park homes shortlisted for RIBA London award
We're delighted that Elephant Park is in the running for yet another accolade, as Orchard Gardens has made the shortlist for the RIBA London Regional Awards!
The Royal Institute of British Architects (RIBA) is a global professional membership body that aims to drive excellence in architecture, with a focus on inclusivity and sustainability.
The beautifully landscaped neighbourhood of Orchard Gardens makes up part of Elephant Park's second phase, West Grove. When announcing the shortlist, RIBA London Regional Director, Dian Small, said "the jury discussions were focused on assessing how environmentally and socially consciousness the projects were – and particularly how they have and will positively shape the community they are in." Beyond delivering 228 new homes across four wonderfully designed buildings, Orchard Gardens hosts a range of community benefits including Walworth Square, a new library and heritage centre for Southwark Council, and a home for Mercato Metropolitano.
All shortlisted projects will be assessed by a regional jury, and the winning projects will be announced later in the spring.
Take a look at our West Grove development.