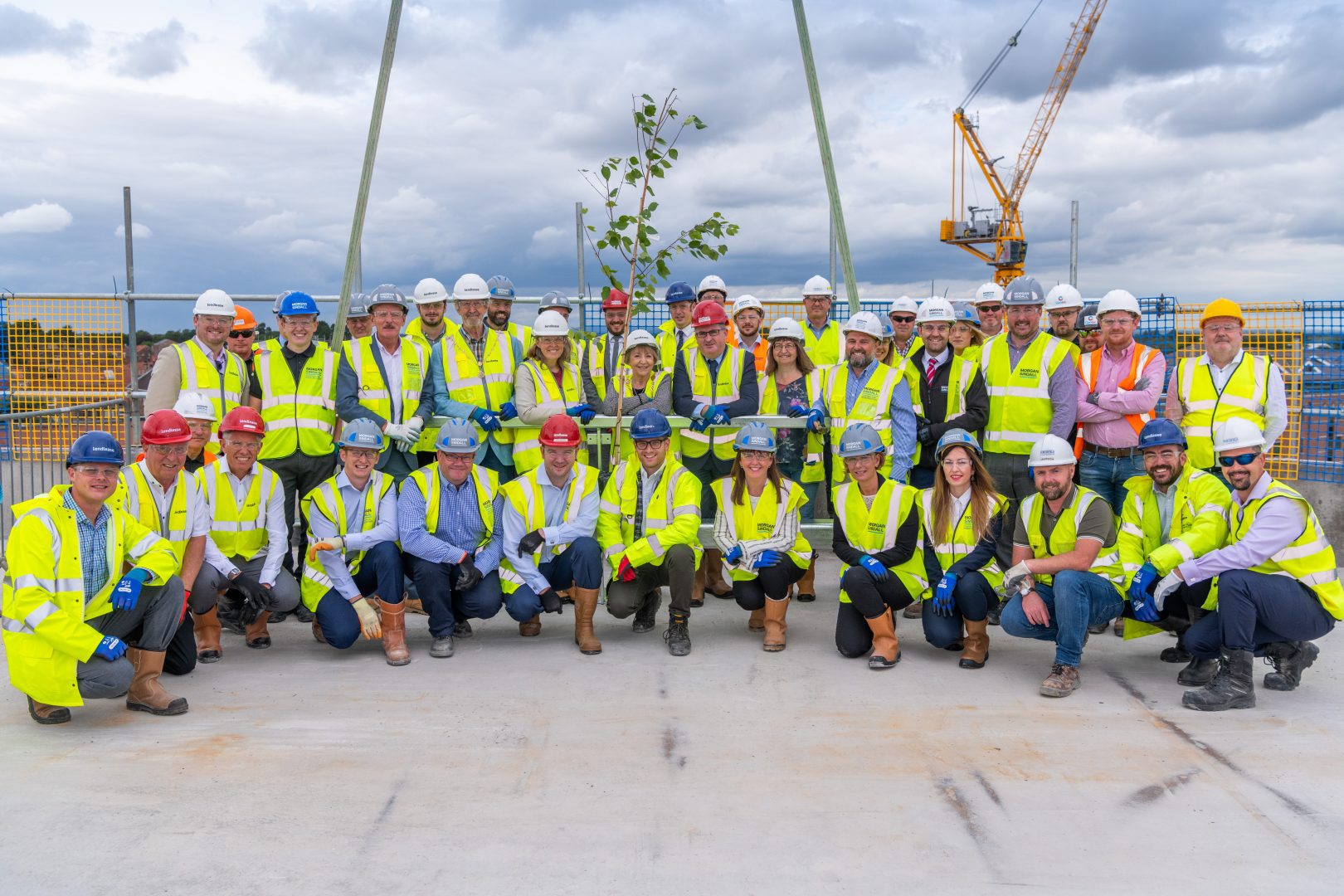 Hungate development is simply topping
Hungate development is simply topping
A major milestone in Lendlease's Hungate development in York has captured media attention in 'God's Own County'.
The Press – which covers a large part of North and East Yorkshire – sent its chief reporter, Mike Laycock, to a topping-out ceremony on 17th August 2018, marking the latest phase of the striking new residential quarter in York city centre.
Among the guests photographed for the article were Sheriff of York Verna Campbell and York Central MP Rachael Maskell, who said the Hungate development had provided much-needed local jobs and apprenticeships, and restored a once-derelict area.

Sited alongside the River Foss, Hungate will feature 1,025 1, 2 and 3 bedroom homes within two minutes' walk of historic York city centre.

Maskell added that Lendlease had worked closely with local businesses throughout construction of the homes, 'and for this we are grateful'.

An example of this consultation was also featured in The Press on 4th September 2018, when the paper ran an article about York residents being asked to determine the future of Hungate's new community centre.

The building was approved as part of the masterplan for the 4.7-acre brownfield site's regeneration, but its purpose and function have yet to be decided.

So Lendlease and Evans Property Group have set up a liaison panel, to which local people can put their suggestions for the centre. Ideas so far include a community café, art rooms, a music hall, drama facilities, and a location for advice sessions.

Richard Cook, of Lendlease, told The Press that Hungate had become a welcome city centre extension, with a previously derelict site transformed into a new riverside community, with a design and build sympathetic to York's rich history.

Click here to find out more information about the Topping Out ceremony.
Click here if you would like to know more information about Hungate, York