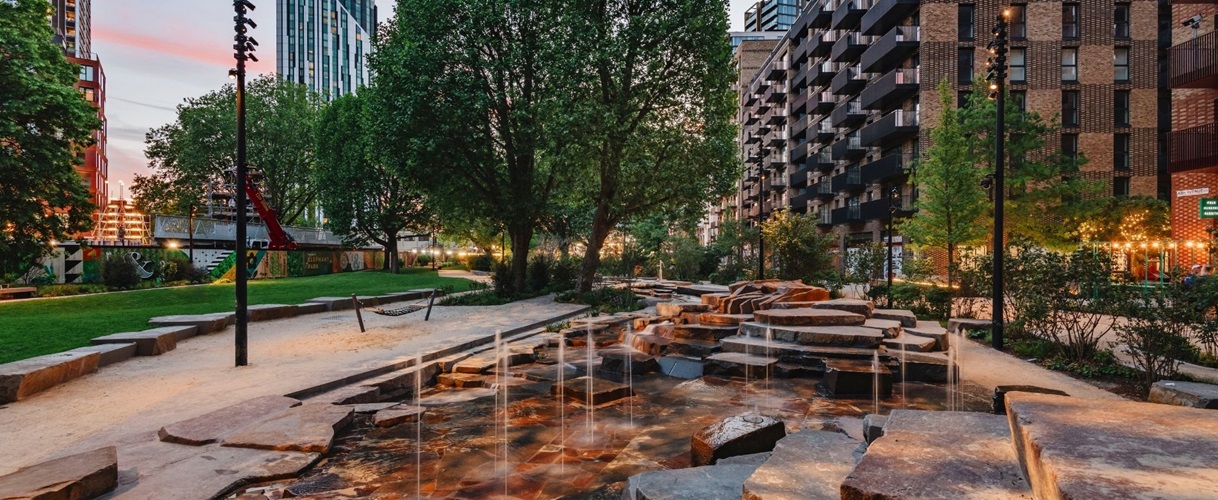 London's talking about Elephant Springs
If you're a resident of one of our apartments at Elephant Park, you'll have heard all about Elephant Springs. The newest natural play area and beauty spot in Elephant Castle is now welcoming visitors from near and far to relax in its calm surroundings.
It's a place where rock, water and landscaped earth come together to create a natural oasis, nestled amongst trees and green spaces within the wider Elephant Park. And it's safe to say that word has got out.
London is talking about Elephant Springs - here's just a few of our favourite pieces of coverage
The Stylist
The Stylist, making it sound as enticing as ever, featured us in their round up of best parks to visit in London this summer.
"If the heat of the city is getting a bit much, consider taking a trip to Elephant Springs, a brand-new park located in the centre of Elephant and Castle which boasts a selection of water features, slides and cascades designed to splash around in. Even if you don't fancy getting wet, the area offers a range of gardens scattered with benches, so you can sit back and relax surrounded by nature."

- Lauren Geall, London's Best Free Parks and Outdoor Spaces to Explore with Friends this Summer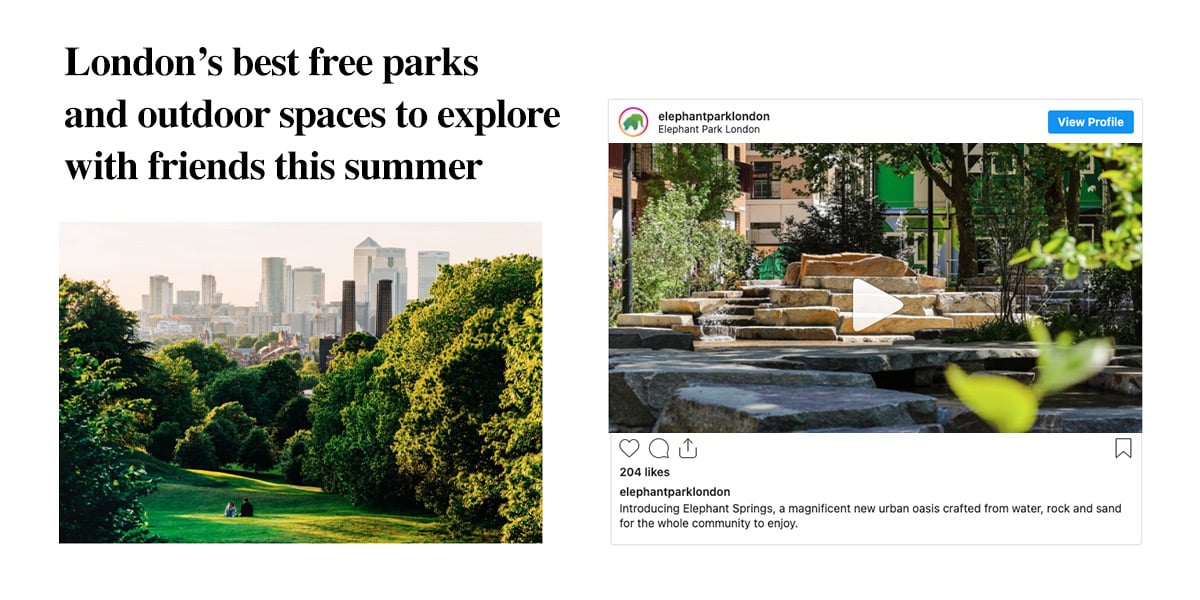 Absolutely London
Mentioned as part of London's Hottest Happenings (in their pull-out The Agenda), Elephant Springs is described as "a fun-filled destination boasting waterfalls, slides and sandy bays."
"Elephant Park unites creative independents and inventive food traders. Enjoy a delicious sourdough pizza from restaurant 400 Rabbits and then cool off at Elephant Springs, a fun filled destination boasting waterfalls, slides and sandy bays."

- Absolutely Kensington & Chelsea, Absolutely.London
Wallpaper Magazine
Mentioned as one of the World's best architectural gardens to explore, Wallpaper Magazine have full grasp of the vision for Elephant Park: "where unforgettable moments of play and water are revealed amongst a landscape of rain gardens, pockets of lawn and groups of mature trees."
"There is an exciting new natural stone and water landscape in London. Elephant Springs, located in Elephant Park in South London and designed by landscape architects, Gillespies in collaboration with artist Mel Chantry of The Fountain Workshop, blends greenery, natural materials and water features in a sculptural environment that is open to all."

- Ellie Stathaki, Wallpaper Magazine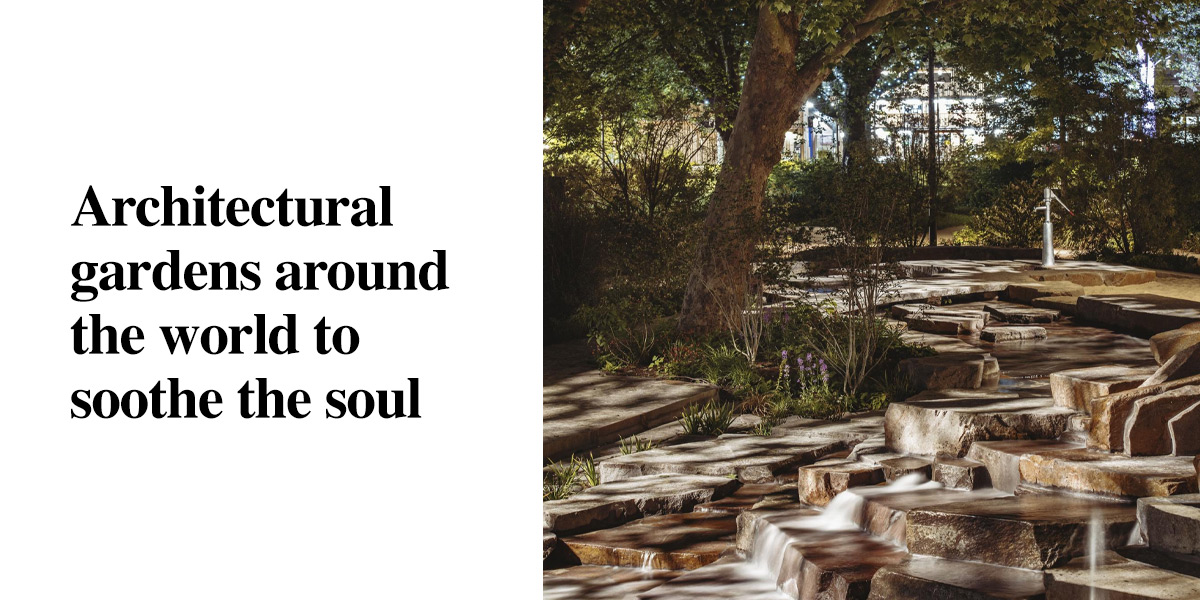 Southwark Life
Much-loved local magazine Southwark Life featured a moment of play at Elephant Springs on the front cover and talked about the opening to our local community.
"The new Elephant Springs boasts waterfalls, sandy bays and ambient lighting within a towering stone structure set in Elephant Park, one of Southwark's newest green spaces... Visitors to Elephant Springs can also take advantage of the vibrant restaurant and retail offering in Elephant Park, including new destinations Four Hundred Rabbits, Bayroot, Mercato Deli and more."

- Southwark Life
On top of some of our favourite publications sharing the news of Elephant Springs' opening, there's also been mention of our exciting upcoming launch of London's newest new Four Quarters in Time Out. The Metro have also included Elephant Park's exceptional selection of bars and restaurants in a recent article about where to eat in London this Summer.
For more information about our residential developments with Elephant Springs right on your doorstep, take a look at West Grove or Park & Sayer.