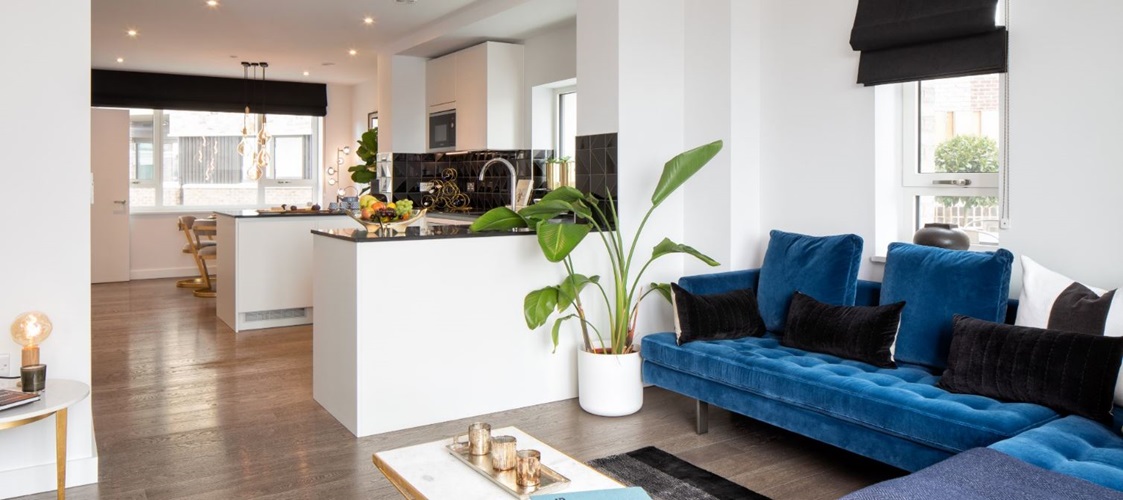 Smaller home, larger lifestyle. Meet the new downsizers
Smaller home, larger lifestyle. Meet the new downsizers
Think downsizing. Now banish from your mind any thoughts of scaling back for a quiet retirement. The new downsizing is less about pensions and more about pursuing your passions in a place to call home that is smarter, smaller and super-stylish.
Yes, you may be looking for somewhere smaller now the kids have left the family home, but settling for a quiet life is not on your agenda. Join the ranks of today's downsizers looking to live life to the full, to travel, socialise and live well in a hassle-free home that's within striking distance of the best that city life can offer.
Are you a new downsizer? Here are five big reasons why going small could be for you:
Your bucket list isn't getting any shorter. Move to a smaller, central city home and free up time – and potentially money – to travel, get cultural, and do all those things you've just never got around to.
High-specification, convenient living: downsizing is upgrading. Lendlease's Elephant Park properties have high-quality interiors which make for easy, comfortable living. At Elephant Park's West Grove, there is a Club, gym facilities for all residents, private car parking and a 24-hour concierge.
Empty nest: if your children are now adults, and their former rooms are only needed for the occasional visit, perhaps it's time to stop cleaning, heating and maintaining vacant spaces. Moving to a newly built home means you won't need to think about (or fund) any major repairs or renovations.
Greener living. Reduce your carbon footprint by moving to a more environmentally favourable building.
Keep your bills down. Moving to a new-buildhome almost always means lower running costs. What will you do with the money you're saving? Back to that bucket list…
Property prices are at a premium, so it's vital to make every penny count – particularly if you're after a city lifestyle. Our latest Zone 1 properties offer easy access to everything central London has to offer, with the added benefit of open green spaces on your doorstep. The new park in Elephant & Castle, part of the Elephant Park development, is proving to be a hub for sociable meet-ups and events that have included outdoor Shakespeare, watching Wimbledon and community gardening get-togethers. All happening right on your doorstep.
Lendlease has three developments under way in London, providing more than 3,600 quality new homes with up-sized specifications – if it's a Zone 1 address you're coveting, then Elephant Park could be home for you. For a more subuarban option in London then Cambium in Southfields offers 3, 4 and 5-bedroom houses. Deptford Landings is less than a 5 minutes walk from the River Thames, and is located close to the City and Canary Wharf.
West Grove at Elephant Park is located just a few steps from the capital's largest new park in 70 years, yet it's just minutes from the buzzing West End. All of the development's 2 and 3-bedroom apartments benefit from either a private terrace, garden or balcony, and many offer stunning views across the city skyline – proving downsizing doesn't mean compromising on style.
So, if you're looking to free up time, money and energy – and live London life to the full – think afresh about downsizing and talk to us about why now could be the perfect time to go small on space but big on lifestyle.