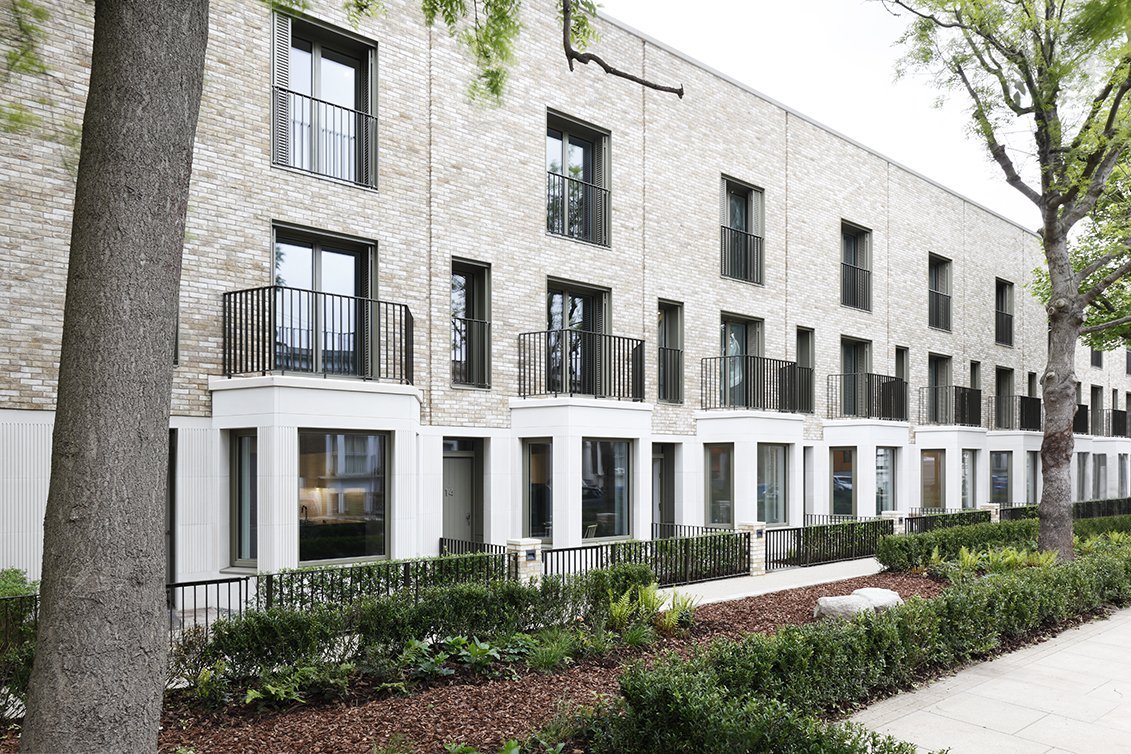 South Gardens named Sustainable Project of the Year
South Gardens named Sustainable Project of the Year
Our South Gardens development was named Sustainable Project of the Year at the Construction News Awards on 12 July 2018.
The ambitious residential project at Elephant Park, London, was up against six other finalists, ranging from major rail stations to multi-use office buildings. However, its array of sustainability credentials saw it rise above the competition to claim victory.
At the heart of South Gardens are fifteen 3 and 4-bedroom townhouses, built to Passivhaus standards and featuring cross-laminated timber (CLT) as their main structural material.
Passivhaus requires extremely high levels of air-tightness and whole-house mechanical ventilation, resulting in heating and cooling-related savings of up to 90 per cent. The homes at South Gardens are the only ones in central London built to this standard.
Green roofs were installed on the scheme's apartment blocks where possible, to improve the buildings' environmental impact and help combat urban heat islands.
Wastewater from South Gardens is collected, treated and recycled to flush toilets in the buildings, while the contractor diverted 98%of construction waste from landfill.
The 360-home scheme is the first phase of a 2,718-home, £2.3bn development in London's historic Elephant & Castle district. Elephant Park will eventually feature 1,000 new trees and create 4.5 ha of new public spaces, and is one of only 18 projects worldwide to be signed up to the C40 Climate Positive Development Programme. This commits it to hitting net-negative operational carbon emissions by 2025.
All of these measures impressed the CN judging panel, drawn from 70 industry experts, which said: 'We were impressed with the scale and the ambition of the project, the willingness to experiment with Passivhaus, and the commitment to include this in future developments.
'The level of community engagement and the fact that the project will leave a legacy of a new urban park for London were also impressive.'
In addition, the judges praised Lendlease's transformation of a strategically important site in London – something 'others have tried and been unable to make work'.
For more on the Construction News Awards, click here.
All homes at South Gardens are now sold, however two and three-bedroom apartments are available in the current phase at Elephant Park, West Grove.