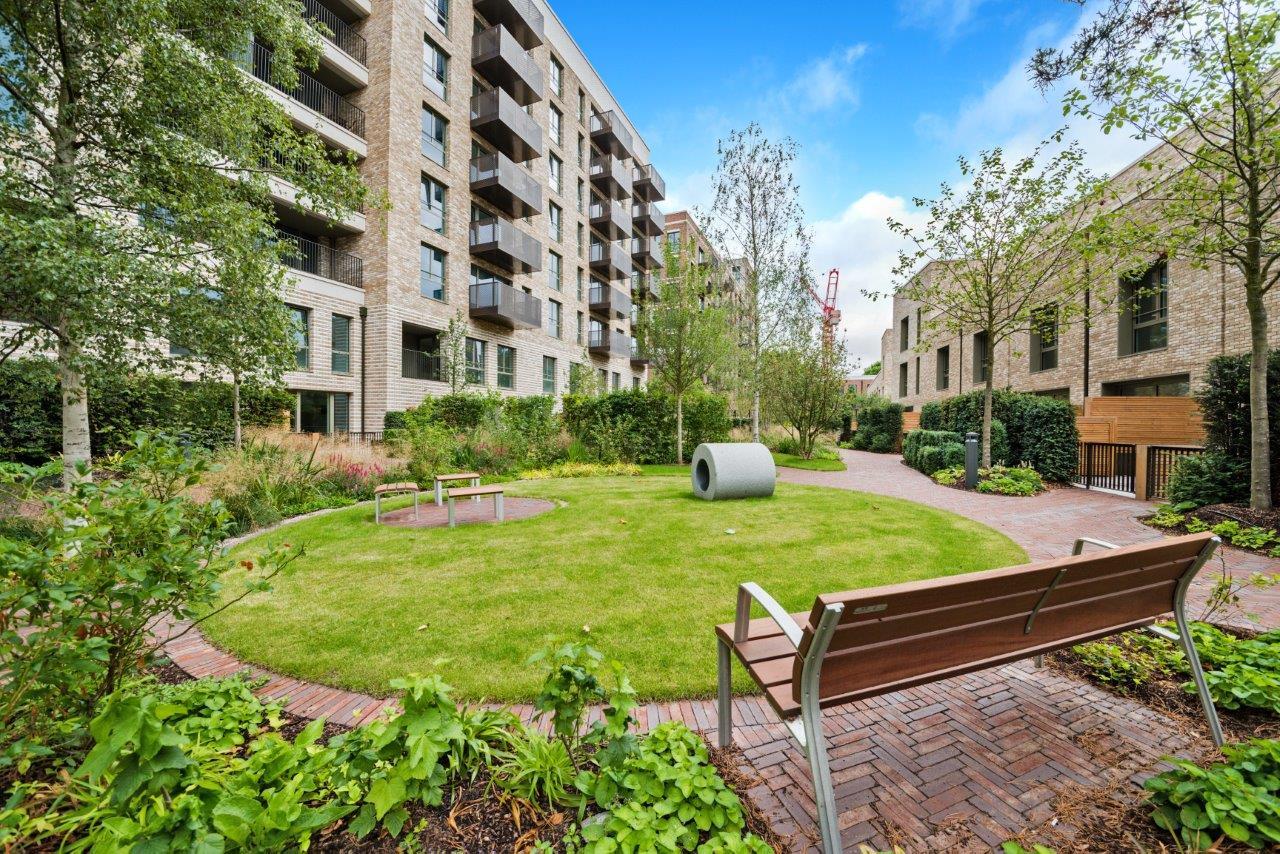 South Gardens' sense of place rewarded
South Gardens' sense of place rewarded
Elephant Park's South Gardens development has been highly commended in the Best Placemaking category of The Sunday Times British Homes Awards 2018.
The annual accolades celebrate exceptional design and recognise every aspect of house building – from one-off homes to major developments, interiors to landscaping, and individual extensions to placemaking on a grand scale.
Some of the biggest names in house building, architecture and interior design attended the ceremony at the London Marriott Hotel, Grosvenor Square, and the awards were presented by historian Lucy Worsley, chief curator at Historic Royal Palaces.
South Gardens – a community-oriented development by Lendlease – was designed by Maccreanor Lavington architects and features 360 homes, ranging from three-storey townhouses to a 16-storey tower.
Taking its inspiration from traditional London streetscapes, 22 townhouses at South Gardens have bay windows, Juliet balconies and private terraces, which lead out to three beautifully landscaped courtyards, with play areas for children. Its clever mix of property types and charming landscaping makes the development feel like a small village.
'What's lovely about this development is that it's such a mix of people,' said one resident. 'Having areas where you can have a proper community, generate support networks, have nice outdoor spaces where you can exercise can only really benefit the wellbeing of a population.'
The leader of Southwark Council, Peter John OBE, has also said of South Gardens: 'This is what regeneration should be about – people of all backgrounds and all incomes, living side by side in the highest-quality housing.'
Sustainability is also important and all the homes on the development are designed to be at least 35% more energy efficient than current regulations require, while 15 have been built to the ultra efficient 'passivhaus standard'. There is also a strong focus on urban nature, with the retention of mature trees from the previous estate, plus the planting of many new semi-mature trees.
Green transport is encouraged, with charging ports for electric vehicles, and new pedestrian walkways and cycle routes. Residents also have access to dedicated bike maintenance and cleaning areas.
The Sunday Times British Homes Awards 2018 were decided by a panel of experts chaired by Michael Squire, of Squire & Partners. It is not the first recognition South Gardens has received, having previously been:
- Crowned winner of the RIBA London Award 2018
- Named Supreme Winner at the 2017 Brick Awards
- Commended for sustainability in the New London Architecture Awards
- Awarded Sustainable Project of the Year at the Construction News Awards
All homes in South Gardens have now sold out, however a selection of homes are available in the current phase at Elephant Park, West Grove.