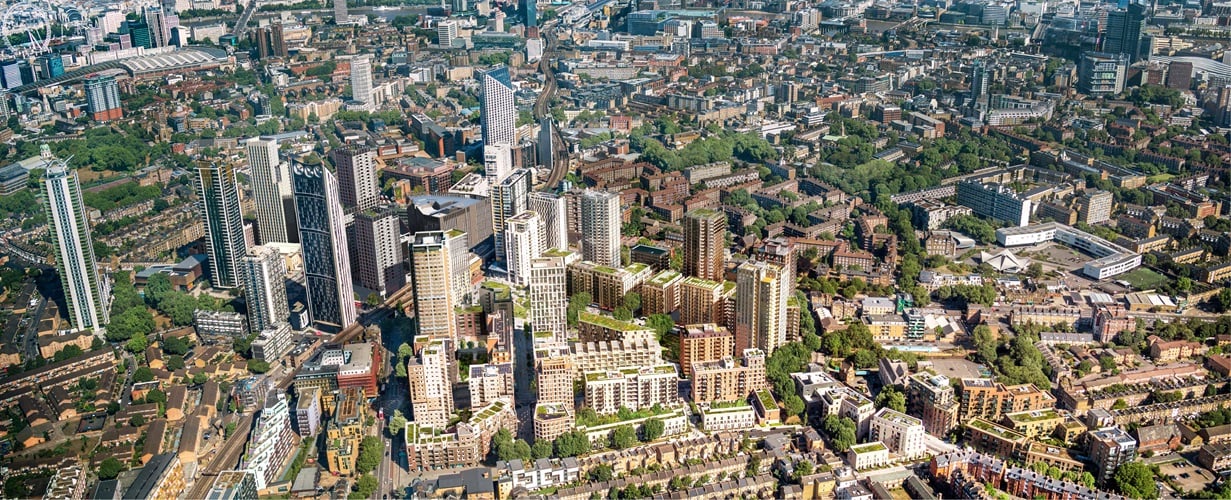 Southwark best borough for first-time buyers
Southwark best borough for first-time buyers
Southwark is the best London borough for first-time buyers, according to new analysis from digital mortgage broker Habito.
The borough, home to award-winning Lendlease development Elephant Park, came out top after Habito looked at more than 7,000 mortgage adviser consultations and completed applications in the Greater London area in 2018.
Its findings, published on the Property Reporter website, show that those taking their first step on the property ladder consistently opted for boroughs south of the Thames.
Tower Hamlets (4th) was the only borough north of the Thames to make the top five, which also included Lambeth, Lewisham and Wandsworth.
"Over the past 12 months, we've seen south London take the lead with first-time buyers," said Martijn van der Heijden, chief strategy officer at Habito.
"Infrastructure improvements continue to make it a viable commute, with the Northern line extension – alongside targeted development around Elephant and Castle, Lewisham and London Bridge stations – really opening things up.
"There is also a great buzz in the communities around many south London boroughs, with a growing number of thriving restaurants, art hubs and meeting places popping up."
Such well-curated retail and leisure offerings – along with quality housing and good transport links – are key to creating vibrant and lively places to live and work, according to Ed Green, head of research at Savills estate agency.
He told Homes & Property in March: "When people make decisions about where to live¼ they want to know how they'll get to work, and they want to come home to a place that meets their lifestyle needs."
The article highlights how businesses such as Mercato Metropolitano – the bustling street-food market currently based on Newington Causeway, but that is opening a new MM Factory site in Elephant Park in summer 2019 – are helping to reinvent city living.
For more information about Elephant Park, visit www.elephantpark.co.uk
Property Reporter – https://www.propertyreporter.co.uk/property/where-are-the-top-london-boroughs-for-ftbs.html
Homes & Property – https://www.homesandproperty.co.uk/property-news/buying/new-homes/best-london-areas-to-buy-a-home-on-the-crossrail-route-with-high-street-regeneration-is-where-youll-a129056.html