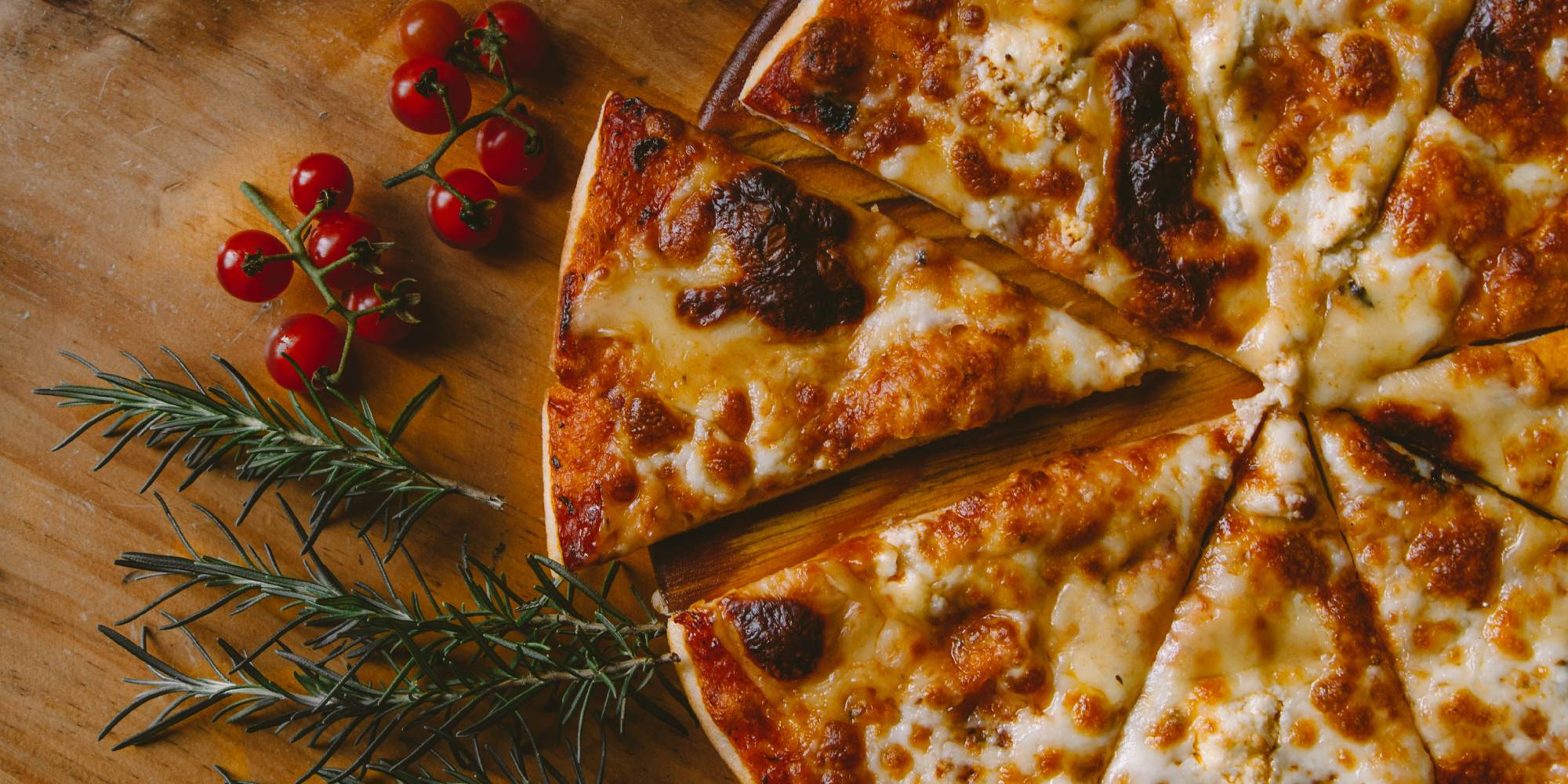 Where to eat and drink in Cambium
Whether you're looking for a romantic night out or a few drinks with friends, you'll be spoilt for choice in Southfields. Just a few minutes walk from Cambium, there's an array of excellent places to eat, with flavours from all around the world to tempt your tastebuds.
Fancy some Thai fish cakes, an authentic handmade pizza, or some tasty Lebanese meze to share? Simple. And if it's a good cocktail, a glass of the finest Bordeaux or a craft beer that takes your fancy, you're in good company.
With its bustling high street packed with friendly places to drink, chat and socialise – and a stone's throw from the tube station – Southfields really is the ultimate urban village. Late nights out with friends mean just a short hop back home, while spontaneity is easy thanks to such an exciting range of dining options.
BOSA KITCHEN, SOUTHFIELDS
This authentic Lebanese restaurant in the heart of Southfields is something of a local secret. With a classy, vibrant vibe, it's the perfect place for sharing food with friends, or to enjoy a cosy night à deux. Among the myriad dishes are hot and cold mezze, kofta and charcoal-grilled meat, while vegetarians are brilliantly catered for. Packed with charm and a warm, friendly atmosphere.
38 REPLINGHAM ROAD, SOUTHFIELDS SW18 5LR
OLIVE GARDEN, SOUTHFIELDS
Loved by locals, this charming Italian restaurant serves beautifully cooked homemade food using fresh ingredients – and is described by some as a culinary oasis. Favourites include lasagne al forno, chicken and broccoli fusilli, and penne with bacon, rocket leaves and mascarpone, while the handmade pizzas are hard to beat. With its buzzing, welcoming ambience, it's a great place to spend an evening.
42 REPLINGHAM ROAD, SOUTHFIELDS SW18 5LR
http://southfields.theolivegardenrestaurant.co.uk
FRANCO MANCA, SOUTHFIELDS
Originally a small pizzeria and coffee bar in Brixton, this quickly expanding Italian chain is steadily making a name for itself in trendy areas of the city and across the UK. The ethos is clear: fresh sourdough made daily, seasonal ingredients sourced from small suppliers across Italy and the UK, and Neapolitan-inspired cuisine. Seasonally changing menus and daily changing specials are a big draw, while gluten-free and vegan options are available.
277 WIMBLEDON PARK ROAD, SOUTHFIELDS SW19 6NW
https://www.francomanca.co.uk/restaurants/southfields/
DROPSHOT COFFEE, SOUTHFIELDS
This independent coffee shop and eatery is perfect for the brunch lovers among us. Its proximity to the All England Club has influenced everything from the name of the shop to the dishes available on the menu. They are dog friendly and open 7 days a week, so why not take your furry friend on the 17-minute walk from Cambium for a speciality coffee break?
281 WIMBLEDON PARK ROAD, LONDON SW19 6NW
THE OLD FIELDS, SOUTHFIELDS
This friendly, cosy pub has a lively atmosphere, and is just a couple of minutes walk from Southfields tube station, which makes it the perfect place to stop off after your commute. It also has a beer garden for those long summer evenings. Food comes highly recommended – try the 'big fish and chips' complete with devilled whitebait. Enjoyed by locals and visitors alike.
20 REPLINGHAM ROAD, SOUTHFIELDS SW18 5LS
https://www.greeneking-pubs.co.uk/pubs/greater-london/old-fields/
THE EARL SPENCER, SOUTHFIELDS
A proper pub with a log fire and beautifully kept, cask-conditioned ales, this handsome Edwardian local has a bustling atmosphere and friendly staff. There's plenty of freshly cooked, seasonal dishes on the menu, with a Michelin Guide recommendation to boot. As well as well-loved Sunday roasts, it also boasts a number of craft beers, plus an outside terrace for the summer months.
260-262 MERTON ROAD, SOUTHFIELDS SW18 5JL
THE TELEGRAPH, PUTNEY HEATH
Something of a local institution, The Telegraph will reopen in Autumn 2020. Set in the heart of Putney Heath – and just a 10-minute walk from Cambium – the extensive garden is the main draw, while the pub also has a number of separate dining and drinking areas. As well as the pub menu, there's also Le Bistro du Telegraph serving classic French dishes every evening.
PUTNEY HEATH, LONDON SW15 3TU
https://www.brunningandprice.co.uk/telegraph/
THE GREEN MAN, PUTNEY HEATH
A characterful pub with a spacious, leafy beer garden – complete with ping-pong table and pop-up gin bar – the Green Man is a locals' pub with a villagey feel. Dating from around 1700, it's said that highwaymen would stop at the pub before or after a duel on Putney Heath. Tables can be reserved outside if you want to be sure of getting the best spot. It's around a 13-minute walk from Cambium, so not far if you're looking for a place to drink or dine out with friends and family.
WILDCROFT RD, LONDON SW15 3NG
https://www.greenmanputney.co.uk
HOTEL DU VIN, WIMBLEDON
Situated within the beautiful Grade 2-listed Cannizaro Park, this is a great spot for eating and drinking, with a classical French menu that adds a British twist of creativity. The Orangerie boasts huge windows and a gorgeous terrace that looks out over some of the 34 acres of the park, while the cosy bar is perfect for a weekend drink.
WEST SIDE COMMON, WIMBLEDON SW19 4UE