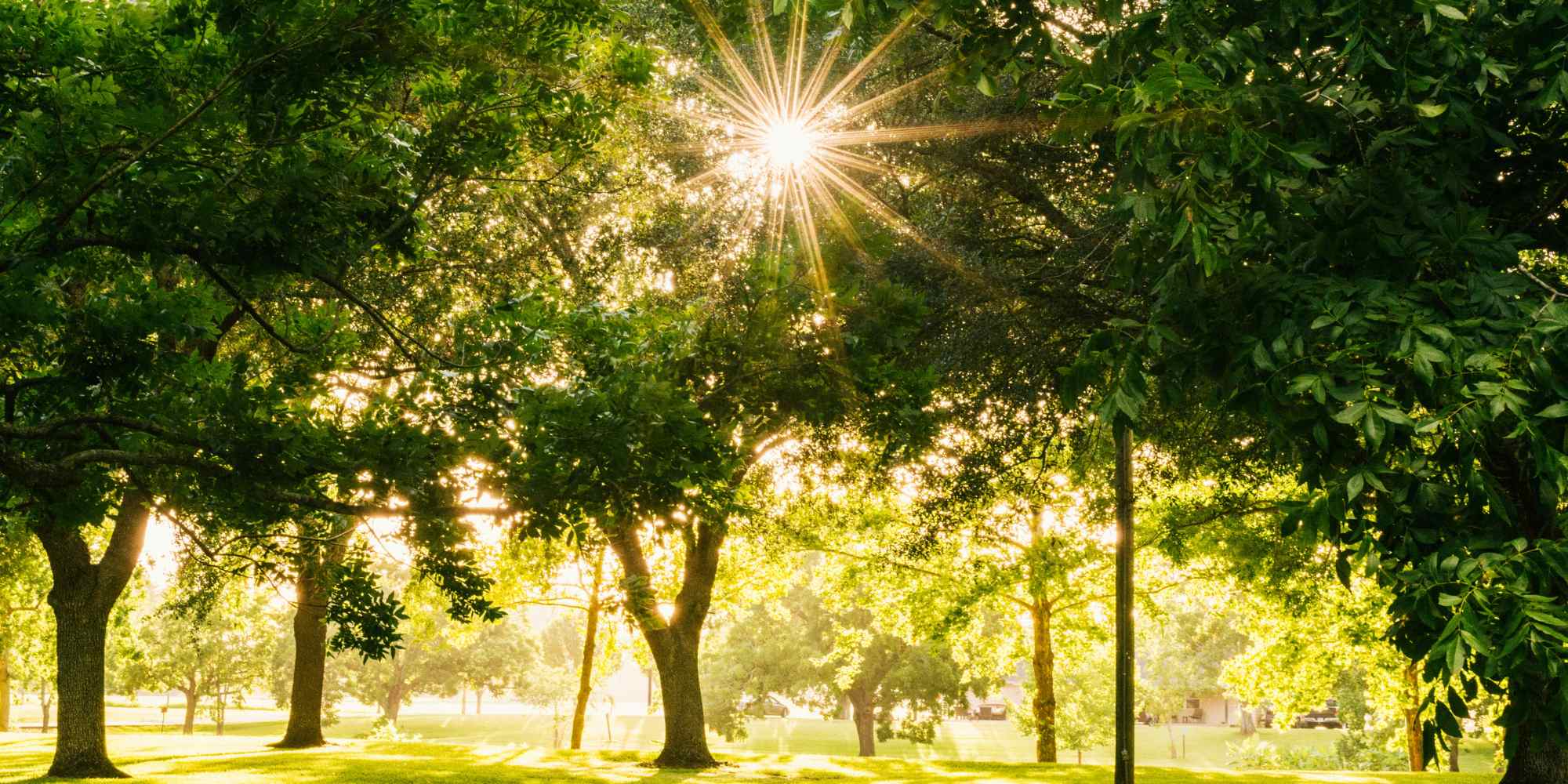 Green spaces near Cambium
Vast swathes of green parkland, tree-lined streets and seemingly endless commons… the abundance of green space around Cambium makes it hard to believe you are so close to central London.
These gloriously green spaces and riverside walks sit alongside charming high streets, giving you the best of both worlds. And there's not many places where you can step out of your urban apartment and be right in the middle of a vast expanse of common land in a matter of minutes.
Acre upon acre of south-west London is devoted to protected parkland, with an abundance of wildlife – a perfect place to escape the hubbub of the city.


CAMBIUM GARDENS
A central space to be enjoyed by the whole community, right at the heart of Cambium, this green space is a gem for those who live in the area. The focal point is the 200-year-old oak tree – believed to have been planted by landscape architect Capability Brown – which has been preserved so that generations of families can continue to enjoy it. A wild meadow will also provide an attractive outdoor space for residents, and encourage the introduction of natural wildlife such as butterflies, bees and wild flowers.
CAMBIUM, SOUTHFIELDS
https://www.homesbylendlease.co.uk/development/cambium/#getting-here
PUTNEY HEATH
Once the haunt of the highwayman and the setting for many a duel, Putney Heath's 400 acres of beautiful parkland are now home to nearly 100 species of birds, alongside voles, dragonflies and bats. Here, you can enjoy a diverse and tranquil landscape in the heart of the city, and feel a million miles away from inner city life.
PUTNEY HEATH, PUTNEY VILLAGE
https://www.wpcc.org.uk/the-commons/putney-heath
WIMBLEDON PARK
Just a 15-minute walk from Cambium is Wimbledon Park – not to be confused with the common – where you can find green space, tennis courts, an athletics track and golf club. It also boasts one of the biggest lakes in south London. This is one of three parks in the borough that are included on English Heritage's Register of Parks and Gardens of Special Historic Interest, and was transformed in the 18th century by the English landscape architect Capability Brown. Perfect for a stroll, a coffee and a breath of fresh air.
ENTRANCES ON REVELSTOKE ROAD, WIMBLEDON PARK ROAD AND HOME PARK ROAD.
https://www.merton.gov.uk/leisure-recreation-and-culture/parks-and-open-spaces/parks-and-recreation-grounds/wimbledon/wimbledon-park
CANNIZARO PARK
This oasis of green, just off West Side Wimbledon Common, is Grade 2 listed site, thanks to its wealth of rare and exquisite plants. Once part of the Duke of Cannizaro's estate, it became a public park in 1949 and is a haven for wildlife. There's also regular talks and events, plus an aviary and a hotel within the grounds.
WEST SIDE COMMON, WIMBLEDON
https://www.cannizaropark.com/index.php
WIMBLEDON COMMON
A huge expanse of space, Wimbledon Common covers around 1,100 acres of grassland and heath and mature woodlands. The whole of the common is available to ramble on, with clearly laid out paths and smaller walkways to explore. Guided walks are regularly organised by local experts and staff, who can give you the inside track on birds, plants and other wildlife. There's even a windmill museum that's free to explore, plus tea rooms nearby.
WIMBLEDON COMMON, WINDMILL ROAD
https://www.wpcc.org.uk/the-commons/wimbledon-common
https://www.wpcc.org.uk/things-to-do/walks
https://www.wpcc.org.uk/families-education/windmill
RICHMOND PARK, KINGSTON VALE
A little further away is Richmond Park, home to herds of deer, masses of open space and woodland. It's well worth the 35-minute walk to experience this beautifully preserved nature reserve, which covers around 2,500 acres and is London's largest Site of Special Scientific Interest. As well as grassland, there's the Isabella Plantation woodland gardens to explore, plus King Henry's Mound – thought to be the spot where King Henry VIII stood to watch a rocket fired from the Tower of London when Anne Boleyn was executed. Don't miss the elegant Pembrooke Lodge tea rooms – perfect for refuelling.
NEAREST PEDESTRIAN ENTRANCE IS ROBIN HOOD GATE; FOR VEHICLES IT'S ROEHAMPTON LANE
https://www.royalparks.org.uk/parks/richmond-park
https://www.royalparks.org.uk/parks/richmond-park/richmond-park-attractions/king-henrys-mound